Local man runs 2,000-plus miles to fight addiction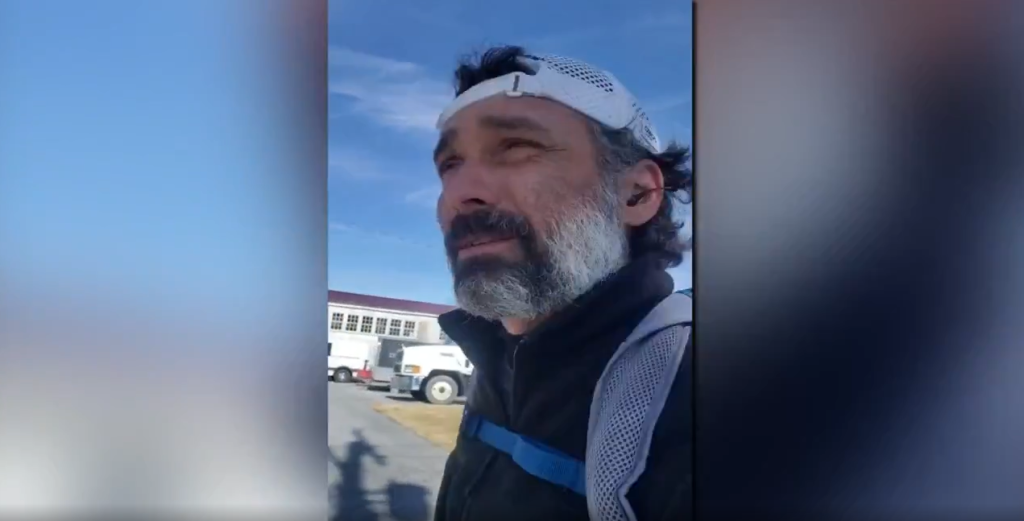 ROCHESTER, MA (WLNE) – Graham Correia is on the journey of a lifetime.
"I was sitting in the Rockies (Colorado), in mid-November, late November maybe, and I had done a 20-mile run and I was meditating on a Rock," Correia told ABC 6.  "It just kind of popped in there. A little voice said run home."
Correia had left home for Colorado Springs last November to seek recovery from an addiction to drugs and alcohol.  Now, he's running some 2,000-plus miles home to Rochester, Mass.
"I think about my children a lot, who I had to leave that area in Rochester, " Correia said.  "There's people who might not understand why a drug addict/alcoholic has to surrender all that stuff.   The thing was, even when I was home, I wasn't honoring those things. I wasn't present for those people."
On Friday morning Correia left Norwich, Connecticut and hopes to be back in New England later in the day on Friday.  He plans to officially get back home to Rochester some time on Saturday.
"It's hard to put into words," he said. "I just can't wait to see everybody. I can't wait to do life comfortably, and when it does get uncomfortable, that's ok. That's there for a reason."