Local marathoners running to support cancer research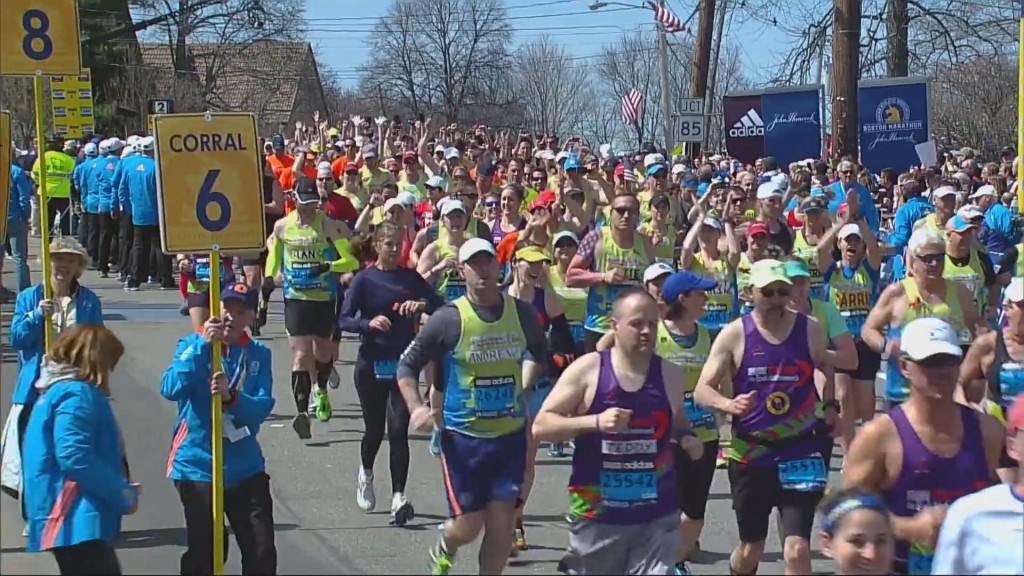 SOMERSET, Mass. (WLNE) — Michelle Arden of Somerset started running 15 years ago.
"When you run, you can free yourself. You can think, you can cry, you can be with yourself. It was a huge part of my healing," said Arden.

Healing–after losing her husband Eric to leukemia in 2003.
"He was a fun loving guy, and he was a wonderful dad," said Arden.

Her passion for running grew through the years, along with the desire to give back to the Dana Farber Cancer Institute, where Eric was a part of clinical trials.
"Here I am, 53 years old, running my first marathon," said Arden.

So far she's raised $19,000 for cancer research, and has spent four months training with the Dana Farber team–all survivors, patients and their families.
"It's wonderful because everyone has their own story of why they're running, why they're doing this," said Arden.

For Arden, the "why" is simple–finding a cure. She knows Eric would be proud.
"Let me tell you, I think that angel's going to be watching down on me, and getting me through these 26.2 miles," said Arden.

For Katie Humphrey of Newport, her motivation is her dad.
"Every time I go out and run I think of him," said Humphrey.

Jay Humphrey died in 2010, following a long battle with cancer.
"He was the friendliest person you've ever met," said Katie Humphrey. "He lived every day to the fullest"
This is Humphrey's second Boston Marathon as part of the Dana Farber team.
"Just hearing their stories and talking and chit–chatting all morning, running with them gives you goosebumps the whole way," said Humphrey.

She hopes the money she raises, will give families like hers more time with their loved ones.
"My family got my dad for eight extra years. So an extra day, an extra month, an extra year—anything," said Humphrey.

After they cross the finish line Monday, Arden and Humphrey hope their journeys will inspire others.
"If you can find something that you are inspired by, just do it until you get there, and crossing that finish line at the Boston Marathon is one of the coolest things ever," said Humphrey.

"I'll be honest with you, I'm very proud of myself. It's been a lot of work, but it's worth it. So worth it. It's life changing," said Arden.
For more information, click here.
© WLNE-TV / ABC6 2019