Local mother facing battle expanding her business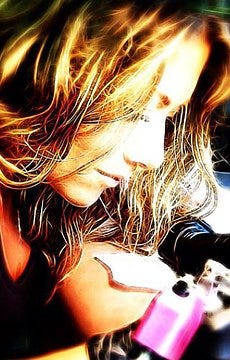 By: Liz Tufts
A mother of two is facing a tough battle trying to expand her business in rhode island.
She's a licensed tattoo artist and wants to move her shop from South Kingstown to Narranagansett.
On the wall inside Rachel Weisz–Smith's tattoo shop, Rachel W S Custom Tattoos, each one of her creations tells a different story some of triumph… others of tragedy, but the space she's working out of in South Kingstown is a getting a bit too small. So she found a new place inside this art gallery on Boon Street in Narragansett near other artists like herself.
The problem is, there are no other tattoo shops in town and currently there's no town ordinance for it. "If something doesn't have a title in the ordinance it is prohibited by default, " says Weisz-Smith.
She's gone before the planning and zoning boards hoping to bring her artistic talents to town, but she has to prove what she's doing is actually art. "I don't know where it stops becoming art between hanging on the wall and on someone's skin, " says Weisz-Smith.
But she admits the fight among some in the community hasn't been easy. "They were fearing that I would be bringing guns, gangs, drugs, and cancer into the community making it a place where people wouldn't want to raise their children anymore, " adds Weisz-Smith.
The mother of two says her art degree is enough and she shouldn't have to prove anything else..
The director of the planning board told me they are not ruling anything out. They're doing research on the matter. The board is meeting again at the end of the month.