Local Muslims, GOP condemn Trump's call for ban on Muslims entering US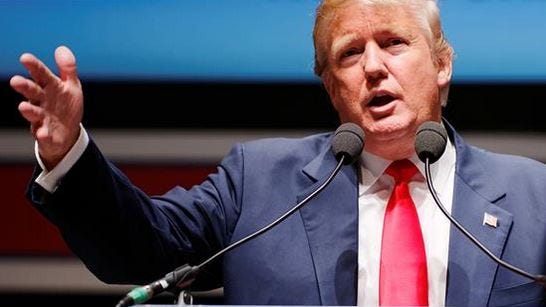 By News Staff
Reporting by Kirsten Glavin
kglavin@abc6.com
Republican presidential candidate Donald Trump released a statement Monday calling for a "complete and total ban" on Muslims entering the United States.
Both the local GOP and Muslim community detest the call to bar all Muslims–and even tourists–from entering the country.
"Donald J. Trump is calling for a total and complete shutdown of Muslims entering the United States until our country's representatives can figure out what the hell is going on," reeled Trump at a rally on Monday.
Trump now saying America has no choice but to ban all Muslims from the entering the states, as well as those seeking Visas and coming as tourists, stressing that Jihadists are a serious threat to security.
"They have no respect for human life," he continued.
The inflammatory statement invoked extreme disappointment, and even fear, from the local Muslim community.
"Now we have to look at it as: ISIS will kill us, or radicalized politicians will kill us–and that's a problem here. This is a very frightening situation," says Ehsun Mirza, an ICU physician at Kent Hospital.
Mirza, a Muslim and Rhode Island resident, says the recent terrorist attacks were carried out by extremists and do not reflect the beliefs of all Muslims.
"I know of no person who is a Muslim that is endorsing the policies that are produced by daesh, or ISIS," says Mirza.
The Rhode Island GOP is also disagreeing with Trump, saying he's gone too far.
"It's un-American, its un-constitutional, and I certainly don't agree with it. And I don't think that the party as a whole in Rhode Island would agree with that stance," says GOP Chairman, Brandon Bell.
Meanwhile, other republican presidential candidates are condemning the statement as well, namely Chris Christie, Jeb Bush, and Marco Rubio. However, Ted Cruz did not speak out against it.
© WLNE-TV 2015