Local officials on school safety in wake of PA stabbings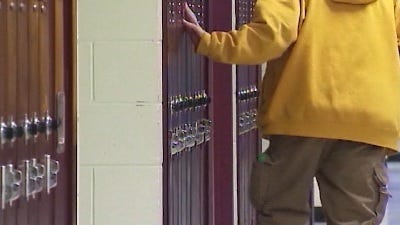 Nicole Gerber
@nicolegerber
Local leaders are speaking out about safety in schools after a terrifying stabbing rampage in a Pennsylvania school.
16 year old Alex Hribal is accused of running through his school, attacking nearly two dozen students and one adult.
With three patients still in the ICU from that attack, the whole situation has parents and teachers on edge, concerned about the safety of students and faculty during school hours.
In Providence, the school district tells us they undergo an annual review of their safety plan both internally, and with the school board, to ensure the most up to date security system.
And local law enforcement works hand in hand with the schools to take extra precautions.
"We have police officers in the schools as SRO's, resource officers, to prevent the escalation of violence so fist fights turns into weapons that turns into some violence," said Providence Public Safety Commissioner Steven M. Paré.
He says that officers also work with school systems to run safety drills regularly, practicing evacuations and emergency situations. And they've been doing that more often since the Sandy Hook shootings.
Police are now looking for a motive in the Pittsburgh stabbings.
Alex Hribal's lawyer said the 16 year old is confused, scared, and depressed.
He's charged with 21 counts of aggravated assault and one count of carrying a weapon on school property.
(c) WLNE-TV 2014