Local reaction to Speaker's car tax bill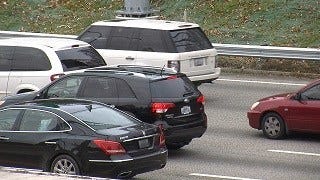 By: Rebecca Turco
Email: rturco@abc6.com
WARWICK, R.I.(WLNE) – Some local mayors are speaking in support of Speaker Mattiello's bill to phase out the car tax over several years.
The bill would raise the car tax exemption each year, while reimbursing cities and towns the money they would be losing. After year six, when the tax is eliminated, the state would be in charge of the $221 million originally collected from the car tax. A spokesperson for Mattiello tells ABC6 News a portion of the sales tax revenue would eventually be dedicated to cover the car tax revenue.
Warwick Mayor Scott Avedisian calls the bill a win for taxpayers: "You're reducing the tax burden of what most people hate having to pay anyway."
After Providence, Warwick collects the most from the car tax, taking in roughly $25 million this year.
"To make up that kind of a hit in your budget would be difficult, so with the state making you whole and reducing the burden on the taxpayer, I think it's a win all around," Avedisian told ABC6 News.
Providence resident James Kennedy does not see it that way. Kennedy runs a blog covering local transit. He sees Speaker Mattiello's plan as a tax break for the wealthy.
"This is going to give the most money back to people who own Jaguars and BMWs," he said. "This is a Jaguar and BMW tax cut."
Kennedy feels the millions that would be spent phasing out the car tax would be better spent elsewhere, like on improving public transit.
"If you tabulate [RIPTA passes] at the end of the year, the amount of money that someone is paying to sit on a bus and go to work because they don't have a car is much higher than most people are paying in car tax," Kennedy explained.
Though the bill is still in its early stages, a spokesperson says Speaker Mattiello is confident it will pass. If it does, the reduced tax rates would begin as early as July 1.
©WLNE-TV / ABC6 2017