Local Students Honor Veterans Day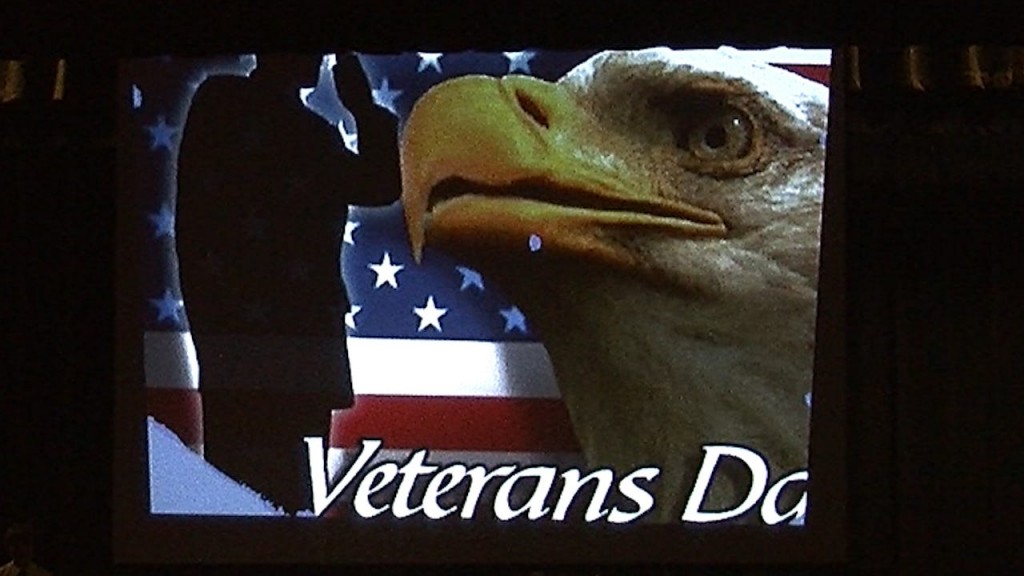 The students at Winman Jr. High, in Warwick spent the day honoring local veterans. The orchestra performed "America the Beautiful", the choir sang, and students and teachers read poems and letters they wrote with Veterans Day in mind.
The event today wasn't only for students, almost eighty veterans, most relatives of the students, attended the event.
Ryan Gray invited his grandfather to the event. He says, "I happen to enjoy being here with all the veterans, it makes me feel proud to be an American."
Ralph Potter served as a Marine and was there with his grand-daughter, "I'm glad that they're learning about patriotism and what it takes to keep this country free."
For Jerome Sanders, who has two children that attend Winman and served in the Army and the Marine Corps, he is happy that the kids are understanding the meaning behind Veterans Day, "what the veterans do and the service men do, allow them to do… and to speak… and to enjoy what they have on a daily basis."
When Douglas Sanders was asked how does it feel when your Dad comes home, his response, with a big smile on his face was, "it's a great feeling."