Local teen with spinal muscular atrophy surprised with new minivan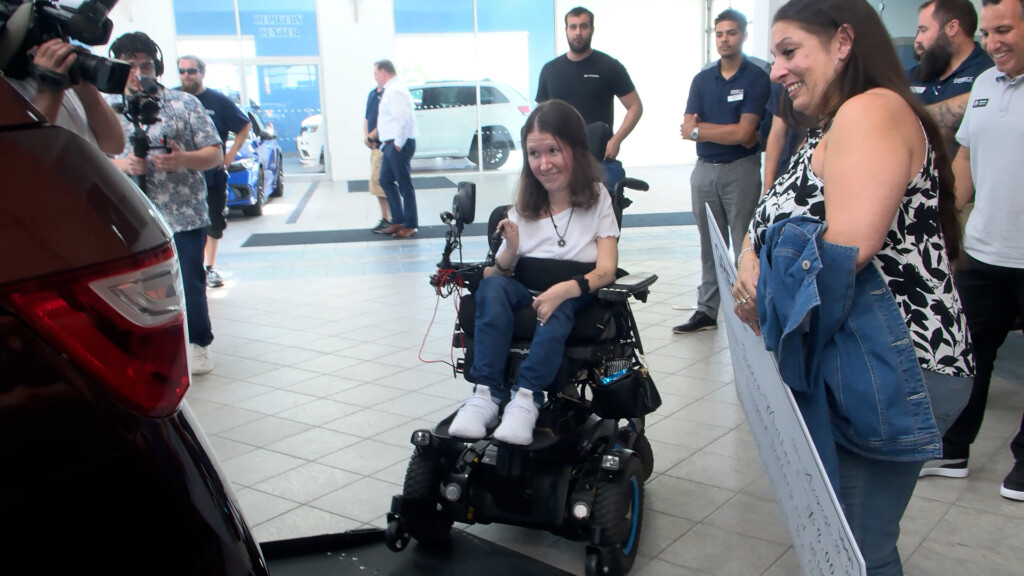 JOHNSTON, R.I. (WLNE) — Sierra Muller, 19, received the surprise of a lifetime Tuesday morning when she found out she was receiving a Honda Odyssey EX — fully equipped to accommodate a wheelchair.
Muller was born with spinal muscular atrophy and lives in a wheelchair. An incoming first-year student at the Community College of Rhode Island, the family needed a new vehicle that would make it easier for Sierra to get to school, medical appointments, and other daily needs.
The new car was a complete surprise to her and her family.
Sierra's mother, Lacie, told ABC 6 News they thought they went to the dealership for some repairs to their current minivan, which isn't fully equipped to accommodate a wheelchair.
After turning the corner of the dealership and seeing the van with a bow on it, it took a moment for everything to settle in, and then the family was overcome with emotions when they realized what was happening.
Grieco Automotive Group also presented the family with a $3,000 check donation to help with school supplies as Sierra gets ready for her first year of school.
She is going to study journalism at CCRI.