Local transgender teen crowned Homecoming King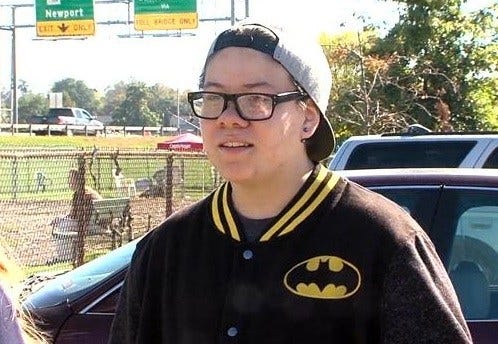 By News Staff
Reporting by Alana Cerrone
acerrone@abc6.com
After coming out last winter as transgender, a local high school student was hoping to enter his senior year with a fresh start. Kristian Barber's classmates at Rogers High School in Newport gave him all that, and more, when they chose him as this year's Homecoming King.
Kristian was crowned Homecoming King–but it was much more than just a crown. He is transgender, and just the fact that he was nominated came as a shock.
"I went up and got my crown and my eyes were really watery," Kristian explains. "I was up against two popular football players. I feel like they didn't even have to campaign. I'm this little wallflower who has no more than ten to fifteen friends, and I'm really weird, and here I am, nominated for homecoming king."
Kristian says he's really proud of the student body and the message they're sending, "The whole school accepts me. The whole school is there to support me."
Though, it wasn't an easy road after he came out last February.
"Other kids made it a living hell for me. It was the tormenting, the bullying, the teasing, the name-calling," he says.
After some time passed he's now enjoying the new-found acceptance from his peers. He hopes that this can be a turning point for the way the others are treated down the road.
"This homecoming win wasn't just my win… it was everybody who supported me this whole time. It's their win also."
© WLNE-TV 2015