Local Vendors, Travelers Weigh in on NYC Car Bomb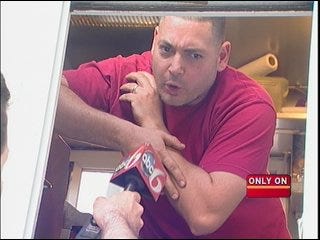 By now, you've probably heard about how a street vendor in New York City has been called a 'hero', for first noticing and reporting a smoldering SUV in New York, which was filled with gas cans and propane tanks – a bomb that didn't detonate.
The vendor says he just reported something fishy he saw, and that others should do the same. But, would they?
ABC6 News Reporter Paul Mueller talked to RI vendors about what happens if they see something suspicious, and local travelers talk about what they've seen in New York since the incident.