Local wing bar wins national award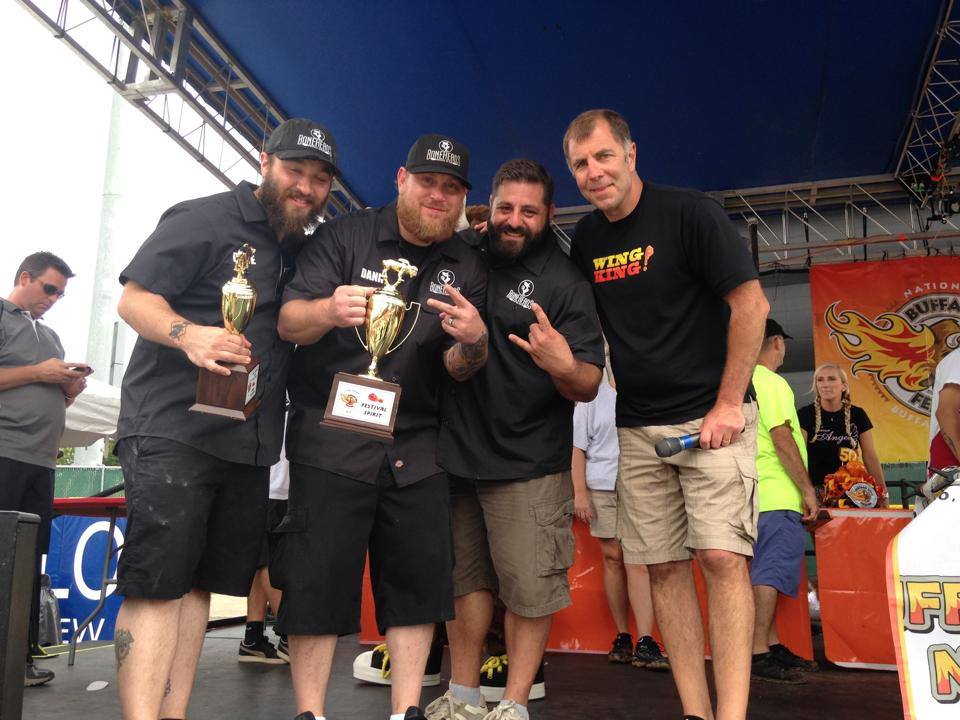 By: Dee DeQuattro
Email: ddequattro@abc6.com
Twitter: @deedequattro
If you like chicken wings you don't have to go far to get some of the best.
Popular West Warwick Bar and Grill Boneheads won second place at the National Buffalo Wings festival over the weekend.
Thousands of people tasted the firey wings from around the country at the festival.
Boneheads took home the honors in the "Creative Spicy" category for their "Wrong Side of the Road" wing sauce and won the "Festival Spirit" award.
"It's awesome. Having a blast. Surreal right now, like coming to the promised land," said Danny, Matt, and Dave of Boneheads.
The National Buffalo Wing Festival was held over the weekend in of all places, Buffalo, New York.
This was the first year the boneheads competed.
(C) WLNE-TV 2014