Local youth chorus heads to Carnegie Hall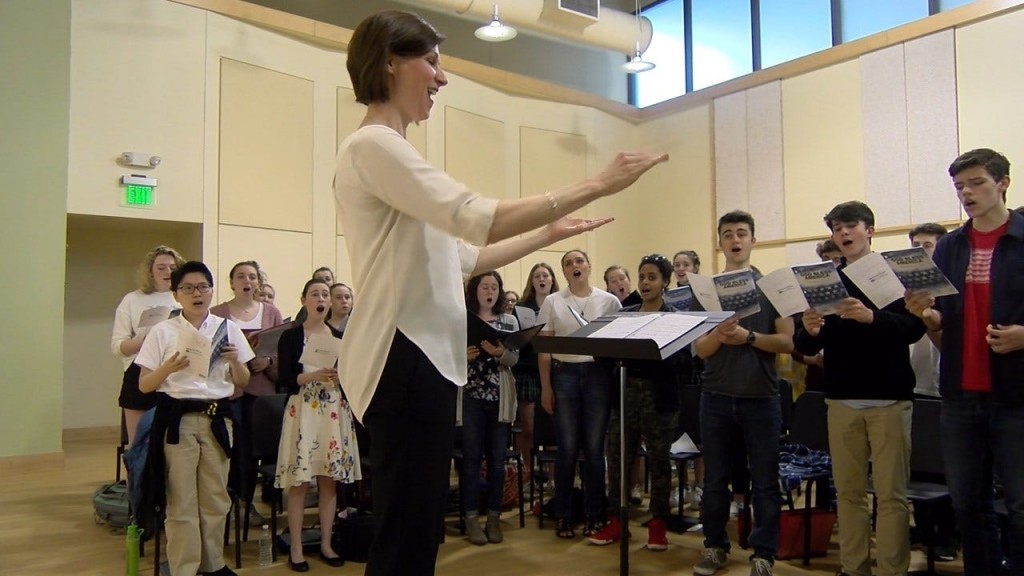 By Jordan Mazza
PROVIDENCE, R.I. (WLNE) — How do you get to Carnegie Hall?
"Practice, practice, practice," said Dr. Christine Noel of the Rhode Island Children's Chorus. "And they've done it."
Thirty members of the children's chorus are heading to New York City's Carnegie Hall — a first for the 16-year-old organization.
"This is the world's most prestigious stage, and to have a chorus from Rhode Island representing our state on the Carnegie Hall stage, it's a great honor for us all," said Dr. Noel. "And we're so proud of our students."
One of those students is Ava White of East Greenwich.
"This is something I've dreamed about," White, 13, said. "And never thought I'd be able to do at such a young age."
Her older sister, Abby, says the group dynamic of a chorus elevates everyone's performances.
"It takes a lot of practice to master our choral music and work with these amazing students," White, 17, said. "It's really inspiring to work with all of the kids."
In New York the singers will have a chance to learn from world–class professional musicians, and to perform on that prestigious stage.
Parents say they're proud to invest in music education for their children.
"It's great," said Ethan Stein of Barrington. "They're an amazing–sounding group, and it's wonderful that they've gotten the ability to perform at Carnegie."
And for some students, Carnegie Hall is a high note on a lifelong musical journey.
"I'll be pursuing music education next year," Abby White said. "So just to have this experience is unforgettable and really special."
The chorus is holding auditions for new members this June. The group is open to students ranging from second grade to 12th grade.
©WLNE-TV/ABC6 2019