Locally produced 9/11 film chronicles story of hero in red bandana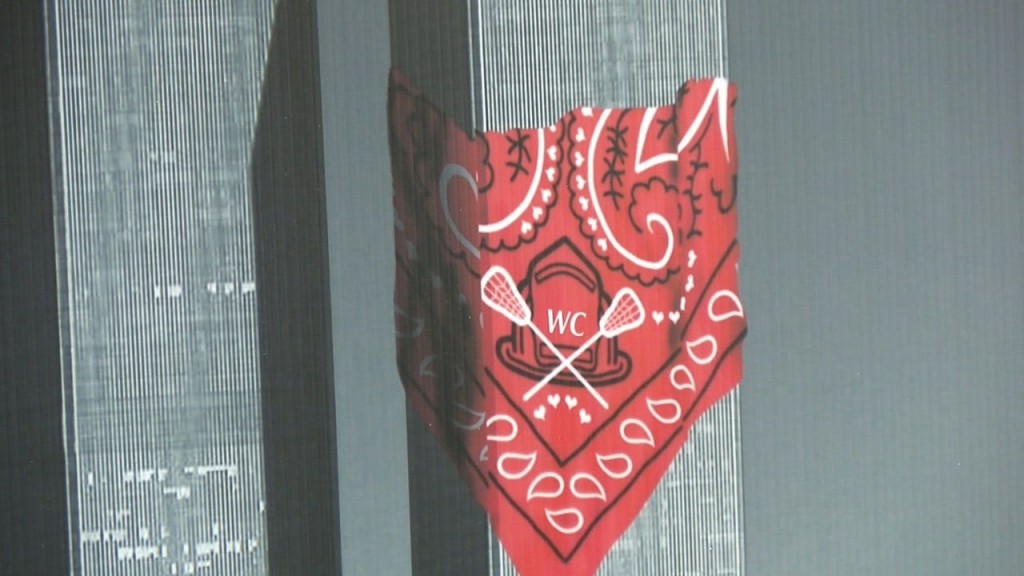 By: Rebecca Turco
Email: rturco@abc6.com
PROVIDENCE, R.I. – Showcase Cinemas in Providence is one of more than 40 movie theatres nationwide showing a locally produced documentary about 9/11.
"Man in Red Bandana," a Verdi Productions film, chronicles the incredible true story of Welles Crowther – a 24-year-old equity trader who rescued at least ten other people from the Twin Towers, at the cost of his own life.
For months, the people he saved knew Crowther only as: the man in the red bandana, which he wore to block his mouth from the dust and fumes. And even now, not everyone is familiar with Crowther's story – which is exactly why Verdi Productions helped create the documentary. "It was our goal just to get it right for [Crowther], and that's why it was more important than anything we've ever done before," said Executive Producer Tom DeNucci.
"Welles was the type of person we'd all like to be," DeNucci continued. "He was the type of person that if you'd see him in a movie, you'd be like: 'that's written, that's a character, that doesn't exist.'"
"Man in Red Bandana" is playing in 20 states for a limited time. The documentary is also available on demand on iTunes and Amazon.
© WLNE-TV 2017