Locals share their game-day rituals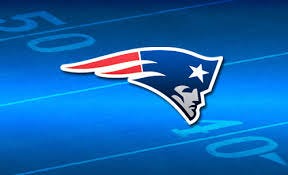 By: Rebecca Turco
Email: rturco@abc6.com
Twitter: @RTurcoABC6
PROVIDENCE – Game-day superstitions are running rampant for many Patriots fans on Sunday.
"We always have to have a friendship squeeze when there's one particularly challenging moment or if they're a little behind and we need to get it going," said Linda Bock of Northborough.
Others take their rituals to the kitchen, like Charlie Connery of Charlestown, whose wife cooks food according to who the Pats are playing. He assured ABC6 News that he would not be eating horse meat Sunday night, though.
Touchdowns are a time to celebrate victory. "Every time there's a touchdown, everybody has to run through the touchdown tunnel," Bock said.
But when the Patriots are far behind in the game, some avoid their loved ones altogether. "I am a diehard," explained Joe Cardoso of Lincoln. The kids leave me alone, my wife leaves me alone and if they start losing, it seems like everybody in the house just leaves me alone."
So will these rituals help out the Pats? Watch ABC6 News at 11pm for all of the highlights.
© WLNE-TV 2014