Logan airport's $310 million dollar car rental center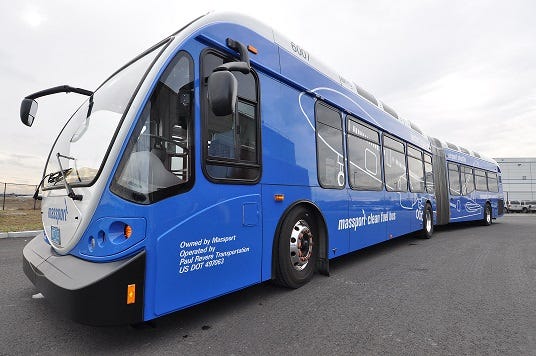 By Associated Press
Twitter: @ABC6
BOSTON (AP) People flying into Logan International Airport will now need to go to just one place to rent a car.
The Massachusetts Port Authority has unveiled its new $310 million rental car center. Nine rental companies will operate out of the 120,000-square-foot customer service center. There is also a four-level garage.
The new rental car center includes a new unified bus shuttle system at Logan. MassPort says starting Wednesday, the airport's bus traffic will drop from 100 diesel buses per hour to 28 hybrid buses per hour, with an accompanying 35 percent decrease in airport-related emissions.
Officials say the new shuttle system will reduce curbside congestion because it will drop off departing passengers on the upper level of their airline's terminal. Meanwhile, it will pick up arriving passengers on the lower level.
Photo Credit: MASSPORT
© WLNE-TV 2013/ Associate Press