Low Attendance at Pawsox Games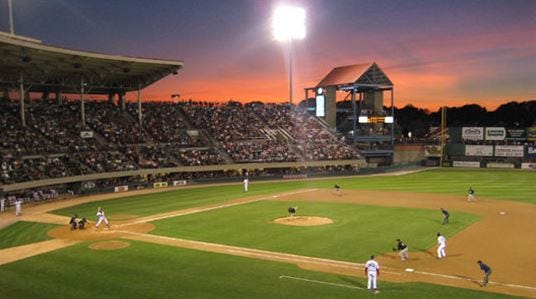 A packed mccoy stadium, filled with fans, cheering on the Pawsox, is how David Norton remembers McCoy Stadium. Calling it a little Fenway Park. But this year was much different. Attendance, was down nearly ten percent from last year.
"The attendance was low due to people being angry due to the movement of the Pawsox. I can attribute lower attendance 100 percent to people being angry about this issue," says Norton, founder of Keep Pawsox in Pawtucket grass roots organization.
At this point it's been well documented that the new owners are anxious to move the franchise to Downtown Providence. Despite all of that, supporters of keeping the Pawsox in Pawtucket, are not willing to give up on their stadium or team.
"Pawtucket residents feel insulted, they felt insulted from the beginning, and they continue to feel insulted," adds Norton.
Pawtucket Mayor Donald Grebien agrees that part of the reason for the lousy attendance is due to backlash from all of the re-location talk, but he also thinks there are other factors.
"One, it's the season Boston had, transfers down to the Pawsox, but clearly, sometimes you'll say the weather. They didn't have as many of the big names come down, that they did in previous years,"says Mayor Grebien.
About 466,000 fans came out to support the team this year, the lowest number since the early 90's.There is also some thought, this year's low attendance is a sign that the team should move from Pawtucket. Supporters of keeping the team where it is, clearly don't see it that way.
"I believe at the end of the day as all of this flushes out, Providence now seems to be off the radar and other community are coming in. Pawtucket is really where it belongs and i think there going to have to recognize that," says Mayor Grebien.