Breaking News: Ed Markey Wins MA Senate Seat; Turnout Low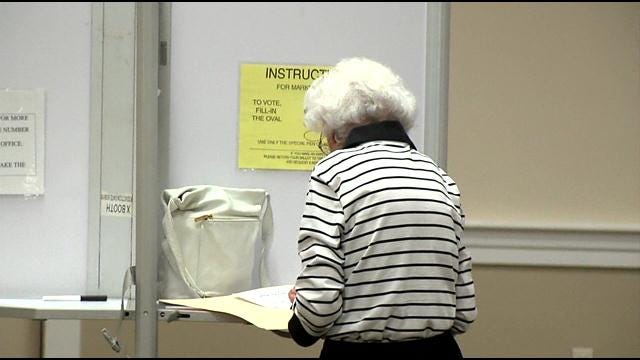 by ABC6 Chief Political Reporter Mark Curtis
The Associated Press has declared Rep. Ed Markey the winner in the Massachusetts Special Election, defeating Republican Gabriel Gomez 54 to 46 percent with 80 percent of the votes counted. Turnout was low, and may be under 20 percent when the final count is over.
ABC6 cameras were rolling at the Elk's Club in Attleboro earlier today and there were not that many people there casting ballots.
It is possible Massachusetts could set a record low for a U.S. Senate race, in the special election pitting Democrat Ed Markey against Republican Gabriel Gomez.
We saw no one waving signs outside of polling places, or any last minute politicking.
We also stopped by the polls at La Salette shrine, where despite the low turnout people were still passionate about their candidates.
Republican voter Al Campbell said, "I voted for Gomez. I wanted to see somebody different in there. We've got a problem with the economy in the country. And we've got a guy who's been in there 37 years and things haven't gotten any better."
Democratic voter Deb Belmarce responded (Q:"Who did you vote for and why?) "For Markey. First of all I am a Democrat, all my life. Then the issues, women's issues; access to affordable health care; he's same–sex marriage."
Longtime Congressman Ed Markey cast his ballot this morning along with his wife.
Markey's been in the House for 37 years.
Gabriel Gomez cast his ballot with his wife and kids this morning.
This is his first try for public office.
Many think he'll run again for something, if he does not win this time.
Polls close at 8 p.m.