Lussier Leads La Salle To State Championship, Snaps Bishop Hendricken's Streak At Seven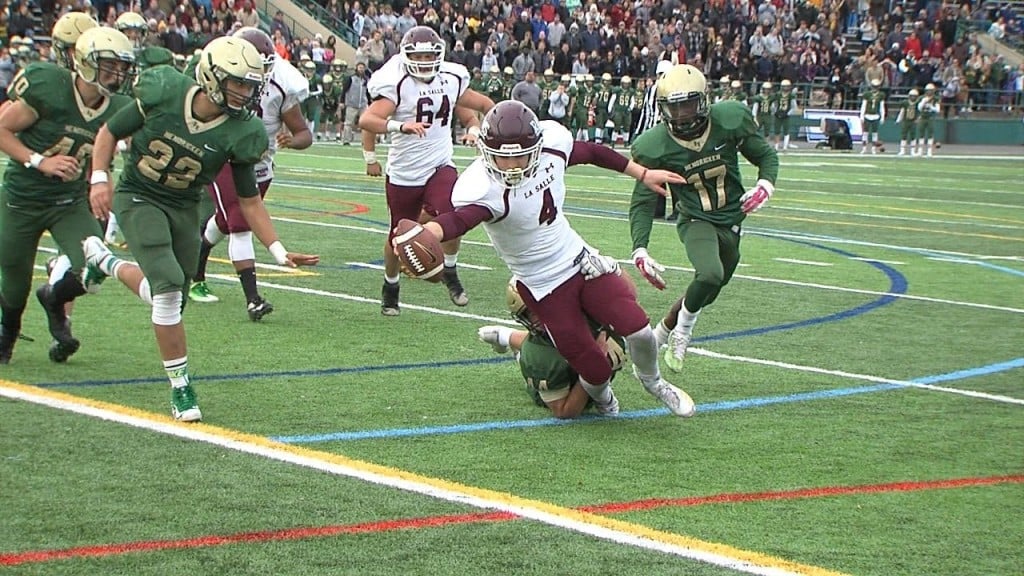 Sophomore quarterback Nate Lussier scored three touchdowns, and scored the go-ahead two point conversion with under a minute left, and La Salle beat Bishop Hendricken for the RIIL Division I State football Championship.
The win snaps Hendricken's seven-year state championship streak. The Rams had lost to the Hawks in the past three previous championships, and six of the last seven.
Hendricken led 21-14 in the third quarter, but Lussier's third QB sneak touchdown set up his go ahead scramble.
It's the Rams first state title since 2008.