MA man attacked by shark 'fortunate to have survived'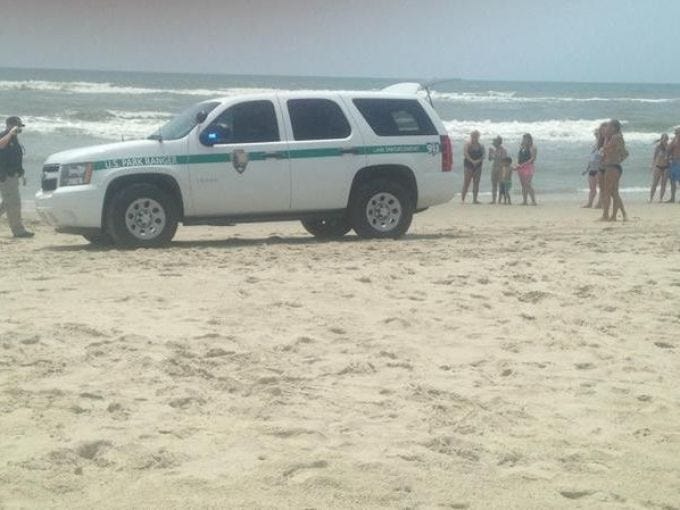 By News Staff
Reporting by Liz Tufts
ltufts@abc6.com
The Wareham man attacked by a shark in North Carolina continues to recover, saying he is "fortunate to have survived."
67-year-old Andrew Costello was bitten several times in waist-deep water off North Carolina's Outer Banks on Wednesday.
Authorities say that Costello, the former editor of the Boston Herald, was mauled by a six or seven foot shark off Ocracoke beach.
"He bumped into the shark and that's when the shark bit him and pulled him under," said Justin Gibbs of Hyde County EMS.
Costello suffered injuries to his ribs, legs, hips, and hands. He's the 10th person attacked along the North and South Carolina coast in three weeks.
"We've got a perfect storm underway of environmental, biological, and human factors that have enhanced the opportunity of the two getting together," says shark expert, George Burgess.
Burgess says there's a higher salt level in the water attracting more fish, as well as warmer-than-usual water temperatures off the Carolina coast.
12-year-old Kysen Weakly was attacked in South Carolina while wading in knee-deep water Tuesday, the shark leaving a bite mark on his leg.
"I felt just a pain in my leg and I like looked back and saw the shark swimming away," said Kysen.
So far no one has died in an attack, but the series of life-threatening close calls are alarming enough for some to call for communities to consider closing the beaches this holiday weekend.
Costello was with his son when he was attacked who was not hurt. Costella is currently in good condition at Vidant Medical Center in North Carolina. He released a statement Thursday evening, thanking the medical personnel that saved his life:
"I'm recovering after a frightening and painful shark attack that occurred on July 1. I feel very fortunate to have survived thanks to the incredible assistance I received from medical personnel on the beach, both those on duty and vacation. I am receiving the best care at Vidant Medical Center in Greenville, NC where I was airlifted yesterday. I want to thank everyone from the Ocracoke National Park Service lifeguards to the EMTs and hospital medical staff for their professionalism and excellent care. At this time, I'm focused on my recovery and will not be doing media interviews. Thank you for your concern and respecting my privacy during this time."
© WLNE-TV 2015