MA Officials Present "Show and Tell" Fireworks Presentation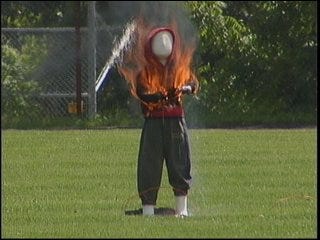 While some fireworks are now legal in Rhode Island, that is not the case in Massachusetts.
State laws in MA ban any kind of fireworks, due mainly to the danger they pose. State officials recently had a "show and tell" with the state fire Marshall, to highlight the risks that come with fireworks.