Massachusetts opens second field hospital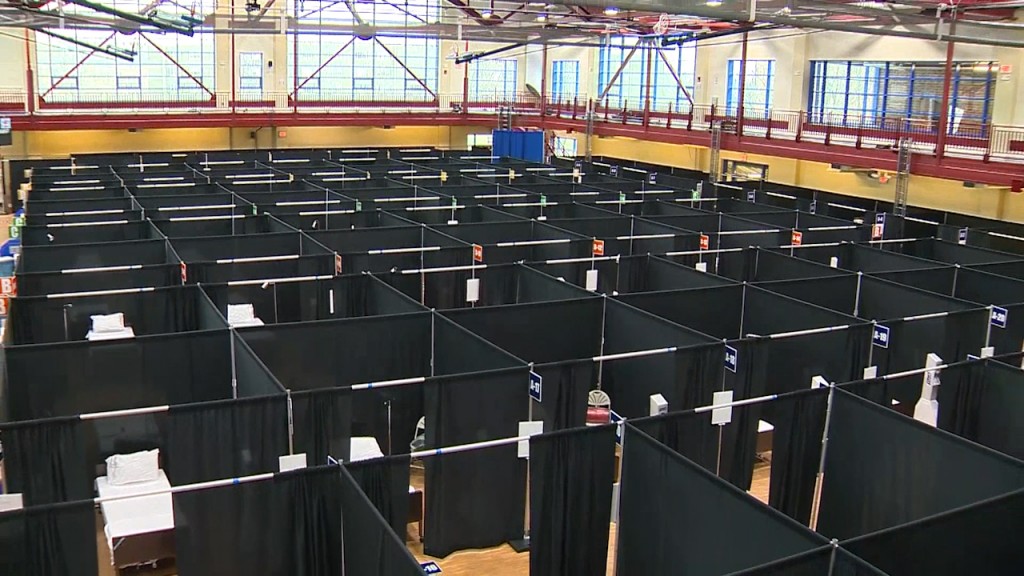 LOWELL, M.A. (WLNE) — A second field hospital in Massachusetts is ready to accept Covid-19 patients beginning Monday.
The facility is set up at U-Mass Lowell's recreation center, and is being operated by staff from Lowell General Hospital.
There are 77 beds available for patients who need to be hospitalized, but do not need Intensive Care.
It took hospital and state crews 10 days to set up the field hospital, which required all new flooring, plumbing, and hospital grade filters.
The average length of stay is expected to be 3-4 days, and patients can receive oxygen, IV therapy, and other antibiotics.
Lowell General Hospital says they were able to hire travelling nurses and doctors to staff the facility.
"This alternative care site is a resource for the region," said Amy Hoey, Chief Operating Officer of Lowell General Hospital.
"We want to make sure our partner hospitals in the region have the ability to refer patients here," Hoey said.
Governor Baker toured the facility on Christmas Eve.
It is the second field hospital currently set up in the Bay State. Another facility at the DCU Center in Worcester opened in early December.
(c) WLNE-TV // ABC6 2021