MA State Police chase leads to arrest of robbery suspects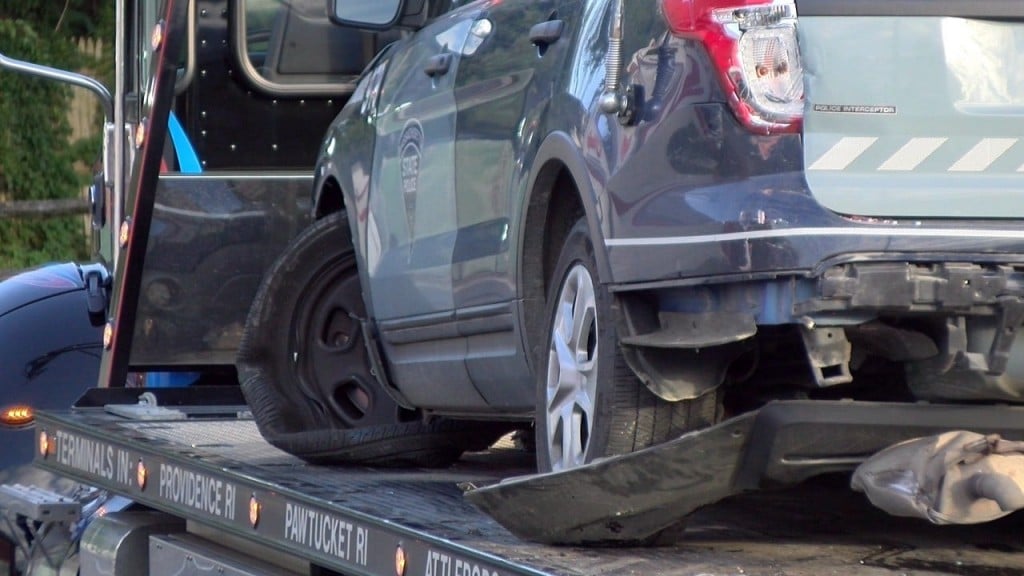 By: News Staff
Email: news@abc6.com
Twitter: @ABC6
ATTLEBORO, Mass. (WLNE) – A Massachusetts state trooper is being treated for minor injuries tonight following two police chases, resulting in the arrest of two robbery suspects.
What started out as a quiet evening for diners at Friendly's in Attleboro quickly turned into anything but. A cruiser took out a light pole in the parking lot as police were chasing one of two robbery suspects.
This all started just before 4PM Friday on Route 1 in Foxboro when State Police began pursuing a white Toyota Avalon. The high speed chase continued onto 495 south, then 95 south. The car began to get off the highway at Exit 5 in North Attleboro before swerving back onto 95 at the last second. That caused the car to crash into the woods. The suspects then fled on foot.
Troopers arrested 48-year-old Dong Lee of Providence but 47-year-old Charles Wheeler of Weymouth got away. Police say Wheeler then stole a car from a nearby Gulf gas station minutes later, where police began chasing him on Route 1, when he started driving on the wrong side of the road. Police finally got him at the Rhode Island line where he was tased for resisting, then put into handcuffs.
That chase caused the cruiser crash, which also damaged a parked car. That trooper was taken to Sturdy Hospital for minor injuries.
Police tell us both suspects are wanted in several robberies across Southeastern Massachusetts. Both suspects are charged with receiving stolen property and receiving a stolen motor vehicle.
They're expected to face additional charges.
©WLNE-TV / ABC6 2018