MA woman first to receive prosthetic through Heather Abbott Foundation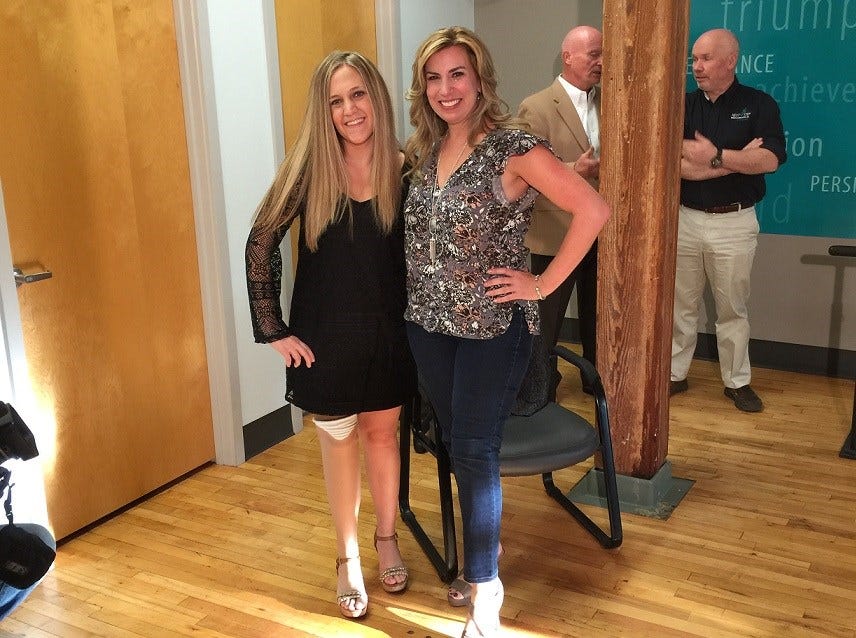 By News Staff
Reporting by Ana Bottary
abottary@abc6.com
26-year-old Hillary Cohen walks in high heels for the first time ever. Her new prosthetic leg made with a heel, so real, you can barely which one is hers.

"In general just like, heels make you feel taller. They make you stand taller, they make you feel more confident and just to have that extra confidence is just very important. Not only for me, but to any woman,"says Cohen.

On Monday, Cohen received the first prosthetic from the Heather Abbott foundation. The strong woman who we've come to know as Heather Abbott, created the foundation to help others who've lost limbs after losing her leg in the Boston Marathon bombings. Abbott knows first hand how hard and expensive it is to get a prosthetic.
The pair met two years ago, when Cohen had her leg amputated, because of a genetic condition which caused tumors to grow on her nerve endings.

"When I started the foundation, Hillary was so supportive of it and wanted to help and do whatever she could to help other amputees get the prosthetic devices they want. So I thought it would only be appropriate if our very first leg donation was to Hillary, and to get her in those high heels she always wanted," Says Abbott.

Cohen smiled ear to ear, an emotional moment for her mother, as she watches her daughter fulfill a life long dream. Her condition prevented this girly girl from wearing heels.

"First time ever, even when she was going to prom she could never wear heels. It just makes me feel good for her," says Cohen's Mother Diane.

Cohen says this is a day she will never forget.
"It inspires me even more to pay it forward to other people who are in my situation, or about to become amputees it has really made me want to give back to the community,"says Cohen.

Heather Abbott hopes to help as many amputees as possible, through her grant application process. You can find out more by clicking the link below.
© WLNE-TV 2015