Magaziner honors Sen. Maryellen Goodwin in Washington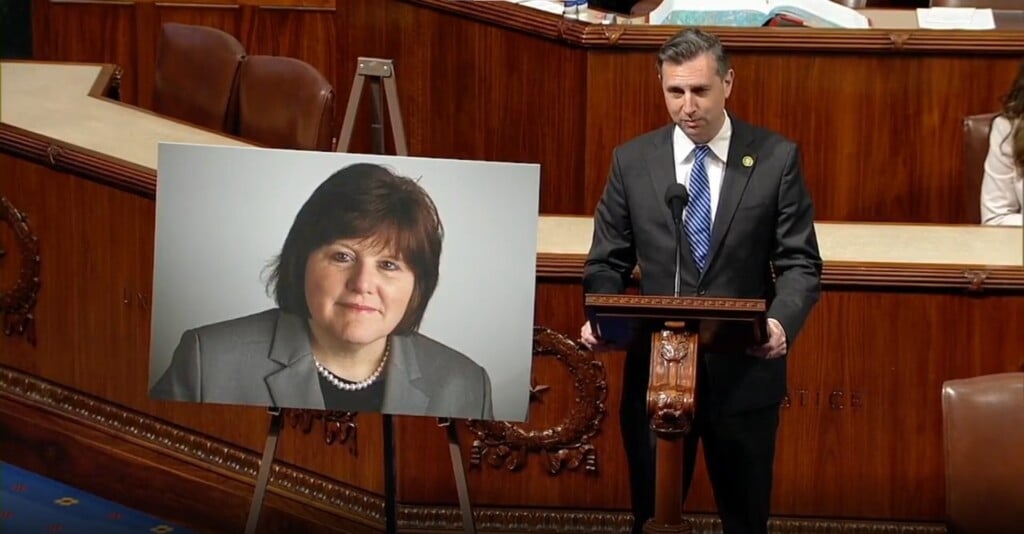 WASHINGTON (WLNE) — Congressman Seth Magaziner honored Rhode Island Senate Majority Whip Maryellen Goodwin Wednesday in Washington, D.C.
Goodwin passed away over the weekend after a battle with cancer. She was 58.
Magaziner spoke on the House Floor next to a portrait of Goodwin, remembering her as a model public servant who made life better for her constituents.
"Senator Goodwin's legacy will live on through the recently passed Maryellen Goodwin Colorectal Cancer Screening Act, which will ensure that all Rhode Islanders receive lifesaving cancer screenings," he said. "Senator Goodwin made a difference, and her efforts made life better for countless Rhode Islanders."
The Rhode Island Senate took up a resolution Tuesday to honor Goodwin.
She represented the Smith Hill neighborhood for nearly 40 years and was the second longest-serving senator in the chamber. 
Visiting hours are set for Thursday, and all Senate business set for that day will be rescheduled to next week. 
Goodwin's funeral will be Friday morning.