Magaziner introduces bill to crack down on gun violence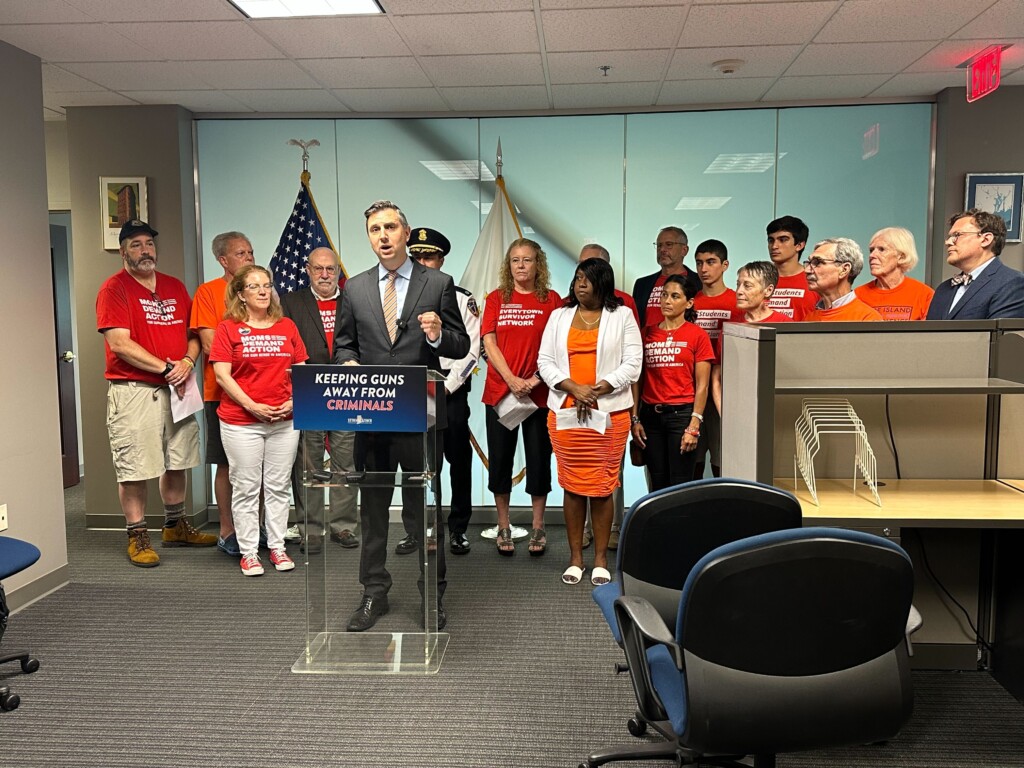 WARWICK, R.I. (WLNE) — Rep. Seth Magaziner introduced his proposed bill to combat gun violence on Tuesday.
Magaziner was joined by law enforcement, gun safety advocacy groups, and families touched by gun violence announcing the Keeping Gun Dealers Honest Act.
The bill would "strengthen accountability measures for gun dealers who are selling guns 'off the books,' falsifying records, and providing guns to straw purchasers, gun traffickers, and dangerous individuals," Magaziner said.
While most gun dealers are law-abiding, about 5% of dealers provide guns used in roughly 400,000 crimes annually, according to the Brady Campaign to Prevent Gun Violence.
If passed, the bill would be used to eliminate illegal gun sales by issuing more frequent inspections for dealers and increased offenses for waiving background checks and not meeting standards under current gun laws.