Magaziner meets with striking Rhode Island SAG-AFTRA members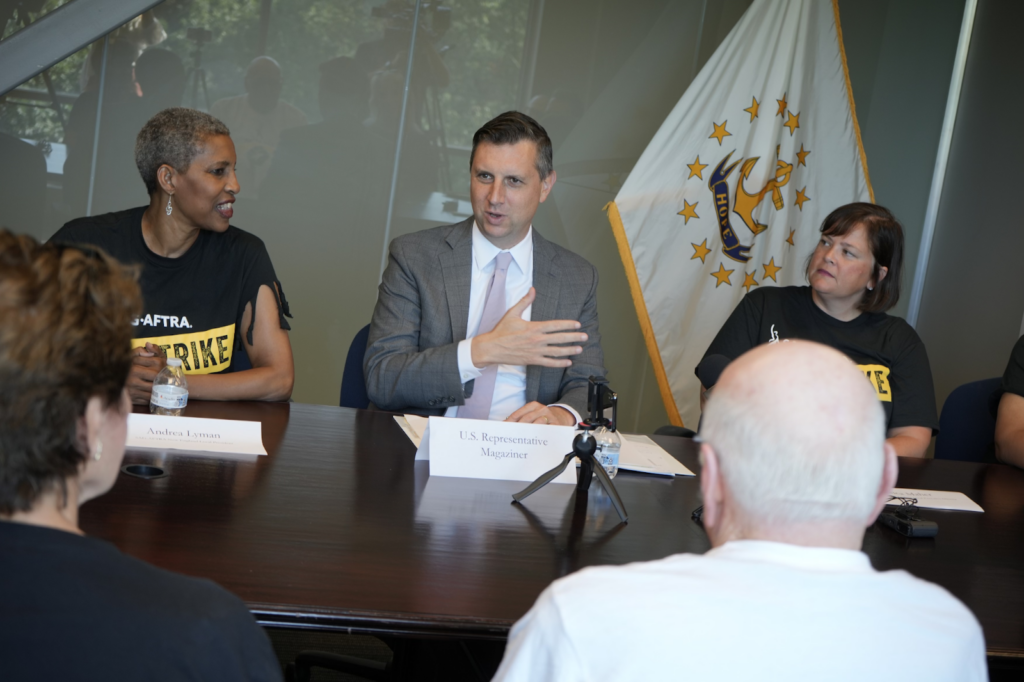 PROVIDENCE, R.I. (WLNE) — Rep. Seth Magaziner held a labor roundtable Thursday with Rhode Island members of SAG-AFTRA.
The union has been striking for June 5 for better pay, benefits, and working conditions. Ninety-eight percent of the union voted to authorize the strike.
"SAG-AFTRA will not give up until we receive our fair share of residuals, a reasonable increase in rates to keep up with inflation and real, true, protections for our voices and images from Artificial Intelligence," SAG-AFTRA New England Local President Andrea Lyman said. "We will continue to fight for a fair and equitable and respectful contract and we will win."
Magaziner said that every worker should be fairly compensated.
"Fair pay and benefits means that SAG-AFTRA members can afford health care, groceries, and housing," he said. "I encourage all parties to come to the table in good faith and negotiate an equitable contract for all."
Magaziner's office and the union said that over 1,000 Rhode Island members of SAG-AFTRA have been impacted by the strike.