Magaziner votes early in Cranston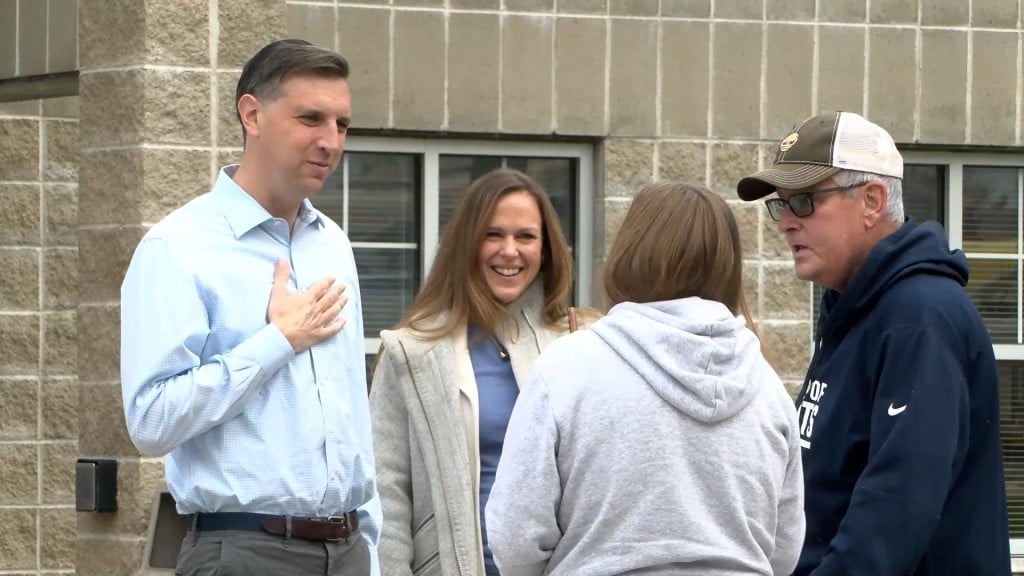 CRANSTON, R.I. (WLNE) — Treasurer Seth Magaziner and his spouse, Julia McDowell, voted early on Monday at the Pastore Youth Center in Cranston.
"We just voted. We are encouraging everyone to vote early, there's a lot at stake in this election," Magaziner told ABC 6 News after casting his ballot. "We're feeling very good, there was a great response here this morning, and early voting lasts all the way through Election Day, so we encourage everybody to get out and vote."
Before and after casting his ballot, Magaziner and McDowell spoke with a few supporters. One supporter told the treasurer while walking in, "I'm voting for you."
McDowell shared a similar excitement as Magaziner, saying, "We're so excited. I'm so excited to send my husband, who will do an incredible job representing the Second Congressional District of Rhode Island. Really proud of him. It's been a great race. I really believe in what he's trying to do, and the world he's trying to build for our son Max and for all the kids here in the state."
Magaziner also explained why he encourages Rhode Islanders to vote early. He said, "It never hurts to get your vote in early, make sure that your voice is heard. So that if on Election Day, you wake up and you're not feeling so well, you get caught in a traffic jam, you don't have to worry about it, because you already voted."
Those who are registered to vote can find all information ranging from where their polling place is to what ways they can cast their ballot here.
Click here for your general election voter's guide.