Magical Wish, Harry Potter photoshoot for 5-year-old battling cancer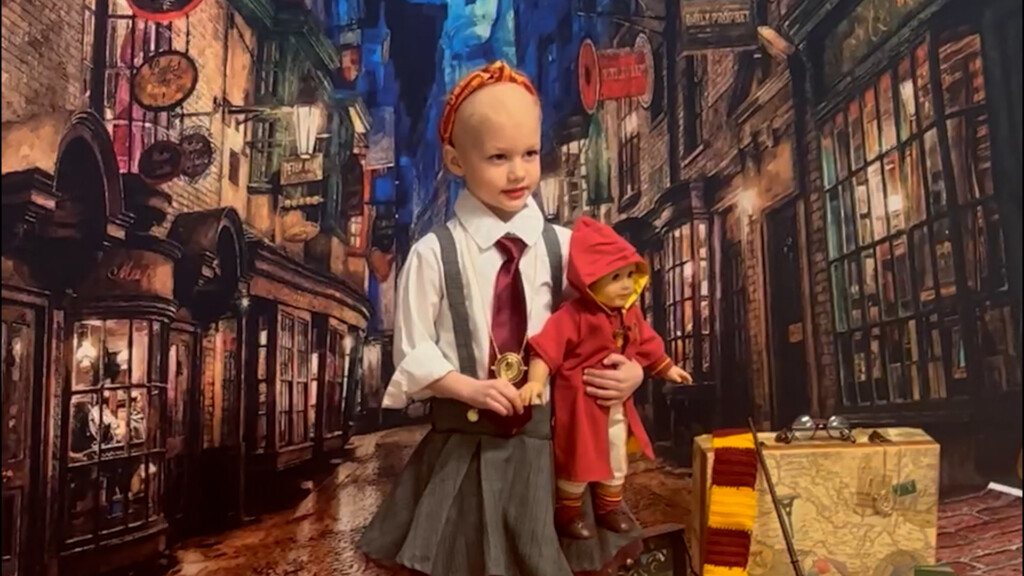 SOUTH KINGSTOWN, R.I. (WLNE) — Five-year-old Julia Duggan was recently diagnosed with neuroblastoma. She is at the very beginning of her cancer journey.
Duggan got the royal treatment Saturday afternoon during a "Magical Wish Session," a photoshoot free of charge for children battling cancer.
The photographer, Ashley Richer, started these magical wish sessions back in 2018 after her son's friend lost his battle to cancer.
Five-year-old Julia had a Harry Potter photoshoot, where she got hair and makeup done and was turned into a wizard.
"[Julia] has been a client of mine since she was a toddler," Richer said.
"Her and her sister had the very best day, they kept smiling and giggling and they thought it was so special when they got their makeup done, they got their nails done," she continued.
Julia was also given donations from organizations including an American Girl doll from the Glimmer of Hope Foundation and a costume from Soles Dance Company.