Man dead after head-on crash in Warwick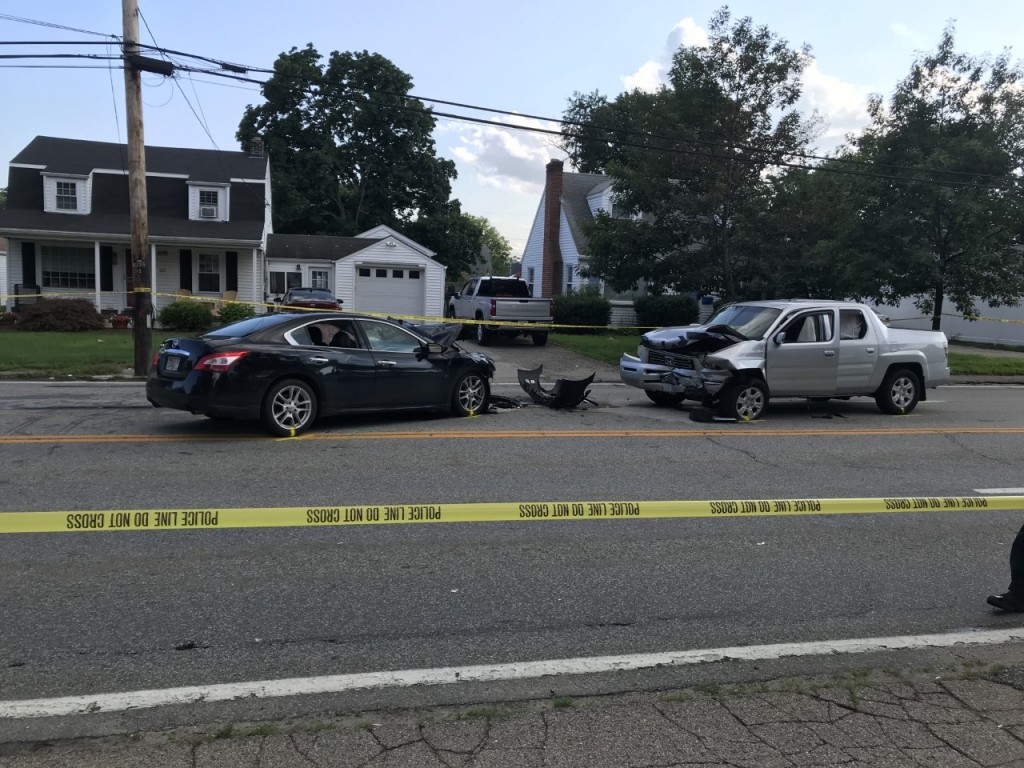 WARWICK, R.I. (WLNE) – A man has died from injuries sustained in a head-on crash in Warwick Wednesday evening.
Authorities responded to the area of Main Avenue around 4:58 p.m for two cars that had collided head-on. The two cars involved were a black Nissan Maxima and a silver Honda Ridgeline.
According to Warwick Police, the 60-year-old man operating the Nissan was transported to the hospital in critical condition, where he was pronounced dead. The 46-year-old male operator of the Honda was also transported to Rhode Island Hospital, and is in stable condition.
The 60-year-old has been identified as Michael A. Paliotti of Warwick.
After an initial investigation, authorities say the Honda was traveling east in the left lane when the Nissan crossed the yellow line.
Authorities say witnesses told police the operator of the Nissan had been driving erratically prior to the collision, but there is no evidence of alcohol or drug use at this time.
The crash was captured on surveillance video, which authorities are using in their investigation.