Major apple donation to local food bank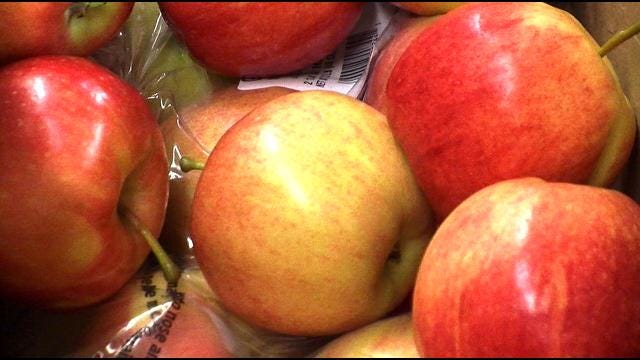 By News Staff
Some of Rhode Island's hungriest families will get a sweet treat thanks to a major donation to the community food bank.
About 9,000 pounds of Washington state apples were donated by Dave's Marketplace and First Fruits Marketing.
The healthy snacks will go to the 68,000 people who are served by the food bank each and every month.
"The great thing is that we're able to get it out to people in need right away," Andrew Schiff CEO, RI Community Food Bank. "So it's in the food bank today but by tomorrow it's going to be out in food pantries and helping families get kids to eat this week."
Rhode Island currently has the highest rate of food insecurity in New England.
One third of all the people served by the food bank are children.
(C) WLNE/TV