Major recall of medical syringes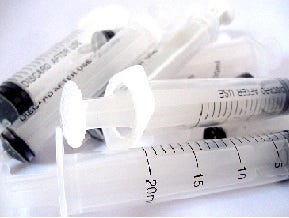 Alana Cerrone
Global medical device manufacturer Covidien, based out of Mansfield, has announced a recall of some of its products sold in the U.S. and Bermuda.
On August 19, the company voluntarily recalled a number of syringes that may not have been sterilized properly. Additionally, the company said, those affected products may not be easily identifiable by clinicians.
Complications from using the non-sterile syringes may lead to life-threatening infections and even, in some cases, clotting. Clinicians and healthcare professionals have been notified, and advised to check the lot numbers on their syringe shipments and return any affected products.