Man accused of crashing stolen car in Providence after chase arraigned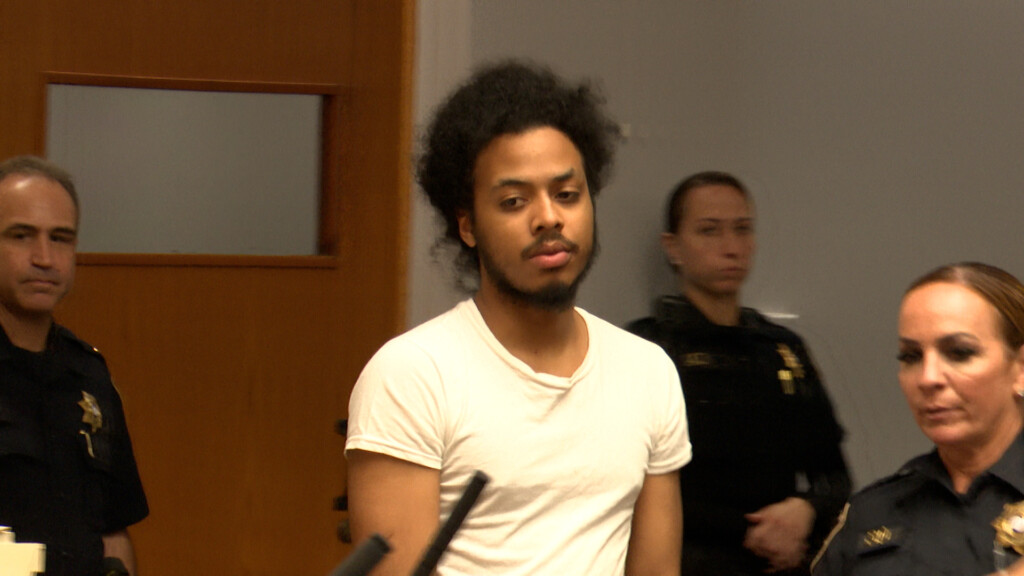 PROVIDENCE, R.I. (WLNE) — A man appeared in Providence District Court on Monday on charges connected to leading police on a chase in a stolen car in East Providence.
Elmer Tejada, 22, entered no plea to six counts related to the chase. He faces separate charges for later crashing the car in Providence.
He is facing numerous offenses, including possession of a stolen vehicle, failure to stop for an accident resulting in damage, and possession of a firearm by person convicted of a crime of violence.
Tejada additionally faces drug charges, including possession with intent to deliver a controlled substance.
He is accused of crashing a stolen car on Point Street in Providence on July 12 after leading police on a chase through East Providence.
The stolen vehicle is part of an ongoing investigation involving police in Rhode Island and Massachusetts.
Westport police said the vehicle Tejada crashed was one of several vehicles stolen from Top Quality Auto Sales on State Road the night before.
Westport officers were on their way to Burns Street in Providence to retrieve the vehicle, hoping it was abandoned on the side of the road.
That's when East Providence police called to tell them they saw the vehicle taking off.
Westport police told ABC 6 News Monday they have recovered three of the vehicles that were taken from the auto shop.
Tejada was already being held on bail in connection to the charges out of Providence.
His next court date is set for Oct. 30.