RI man accused of drop kicking, killing girlfriend's dog appeared in court
Hernandez is set to appear in court next on November 15.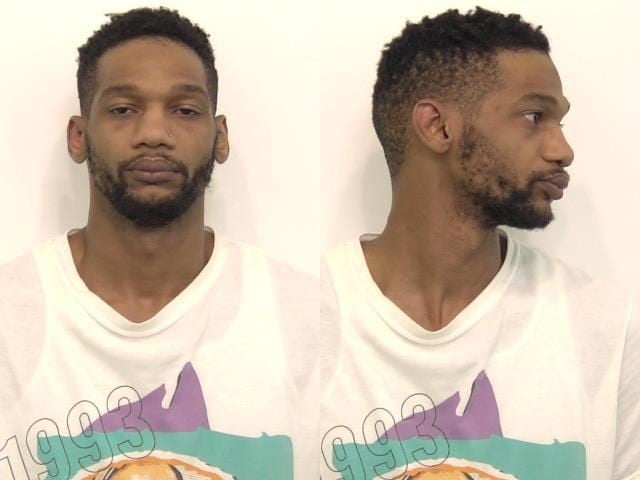 PROVIDENCE, R.I. (WLNE)-
A man who is being accused of drop kicking and killing his girlfriend's dog appeared in court twice in Providence on Monday.
Devon Hernandez, 29, was arraigned via video Monday morning. He is charged with a felony charge of malicious injury to or killing of animals.  At that hearing, a judge set a surety bond of $5,000 with the condition that Hernandez agree to pretrial services for mental health. 
However, at a second hearing later in the afternoon, a judge denied bail and ordered Hernandez be held at ACI.
On Thursday, Hernandez allegedly picked up his girlfriend's 1-year-old dog, Davinci, forcefully threw him down, and repeatedly kicked him, according to the police report. This all happened after the dog urinated on the bed.
Police said that Hernandez could be seen on surveillance video carrying the dog, wrapped in a red sweater, outside of the apartment on a surveillance camera. Police say Davinci looked lifeless in the footage.
Police found the dog dead inside of a PriceRite bag at the intersection Whitmarsh and Updike, according to the report.
ABC6 spoke with a Special Agent at RISPCA, Earl Newman, who says every year they investigate nearly 1,000 reports of animal neglect or abuse, but not always as "egregious" as this case.
"With this case in particular we are concerned with the violence in this attack and the fact that steps were taken to you know dispose of the dog," Newman adds.
In Rhode Island, a felony count of malicious injury or killing of an animal is punishable of up to a $1,000 fine and over a year in prison.
Hernandez is set to appear in court next on November 15.