Man accused of robbing East Greenwich bank, remains at large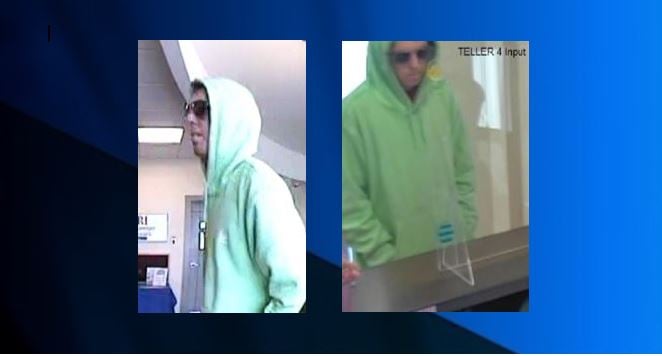 EAST GREENWICH, R.I. (WLNE) — The East Greenwich Police Department said they're searching for a suspect involved in a bank robbery.
Authorities said a man entered Bank RI on South County Trail where he reportedly passed a note to a teller and fled the scene.
Police said the suspect of the robbery at is described as a white man who's 5 feet, 10 inches tall with dark, curly hair.
He was seen wearing a lime-green hoodie at the time of the incident. His vehicle is suspected to be an older model Subaru station-wagon.
Anyone with information about the identity of the man should contact the East Greenwich Police Department at 401-884-2244.