Man and woman arrested and charged on firearm and gun charges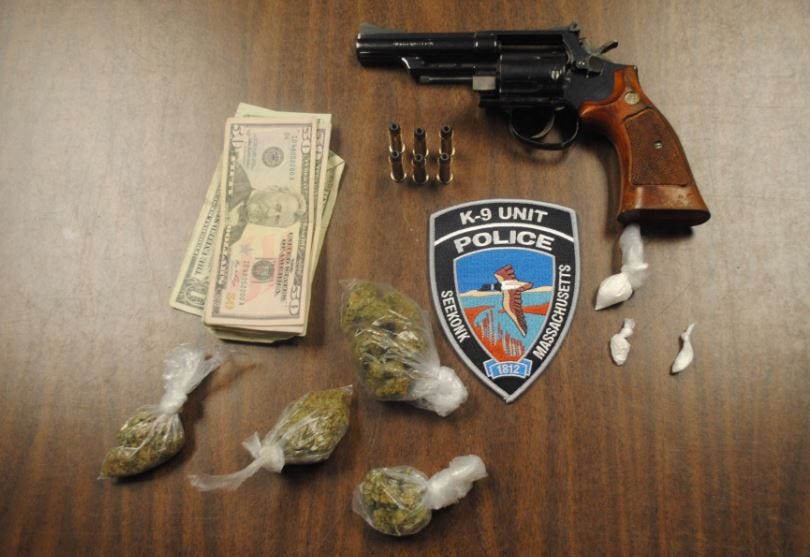 By News Staff
Jvcianci@gmail.com
A Providence man and a Warwick Woman were arrested early Friday morning around 2 a.m. in Seekonk and are scheduled to be arraigned today on firearm and drug charges.
Kerrilynn Hayes, 27, was allegedly changing lanes recklessly and failed to stop at a light with her passenger Joshua Tores, 26, in the car when she was pulled over by police.
An odor of marijuana was detected by Patrolman Laprade. There were also signs of Hayes being impaired at the time.
Upon further investigation with the help of a certified police canine, kilo, the passenger revealed having marijuana, cocaine, and cash in his possession. A sniff of the car conducted by Kilo revealed what is suspected to be cocaine as well as two amphetamine pills.
A .357 revolver was also found.
(c) WLNE-TV 2015
(c) WLNE-TV 2015