UPDATE: Couple robs Pawtucket bank with kids in car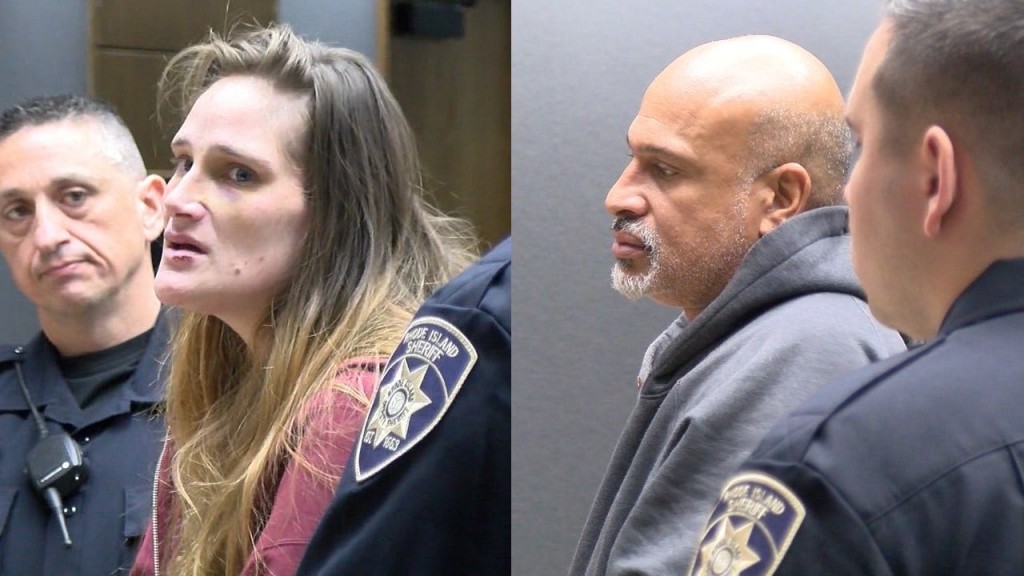 By: News Staff
Email: news@abc6.com
Twitter: @ABC6
PAWTUCKET, R.I. (WLNE) — Investigators say a Providence couple held up a TD Bank and then fled from police with their two young children in the car.
The young children are 2-years-old and 6- months-old. Police alleged the baby's mother went inside the bank and threatened the clerk and claimed she had a gun while her husband served as the getaway driver.
50-year-old Boysie Fortez and 29-year-old Diamond Fortez each faced one count of first degree robbery and one count of conspiracy.
According to court documents, Diamond entered the TD Bank in Pawtucket on Wednesday morning.
She told the teller she had a gun and demanded money. A witness saw the female suspect jump into a waiting car and police were able to chase down the suspects to Providence.
When the police pulled the car over, they found Boysie driving with a 2-year-old and 6-month-old in the back seat.
Diamond, however, was hiding in the trunk of the car with stolen cash. No gun was found.
The couple faced child cruelty charges. Inspector Kelly Boily of the Pawtucket Police Department described the poor condition the children were in when they were taken by police.
"The 6-month-old had a urine soaked diaper, so badly it soaked through my shirt. He had diaper rash and the baby was so hungry he choked on the milk as I fed him. I had to keep stopping in order for the child to catch his breath," said Boily.
The children have been placed in the care of DCYF.
Both suspects are Superior Court violators due to their extensive criminal history.
©WLNE-TV / ABC6 2017