Man arrested for allegedly robbing Cranston gas station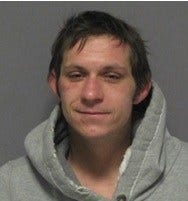 By News Staff
A Plymouth man accused of robbing a Cranston gas station Wednesday night.
Cranston police say 28-year-old Shawn Bailey walked into the Shell Gas Station on Pontiac Avenue and hinted that he had a gun.
He ordered the employee to open the register and stole about $150 before driving off.
Cranston and Warwick Police arrested Bailey at the All-Stars Bar and Grill after receiving a tip.
He was arraigned on charges of 2nd Degree Robbery and Resisting Arrest. Bail was set at $10,000 with Surety.
(C) WLNE/TV 2015