Man bitten by snake in East Providence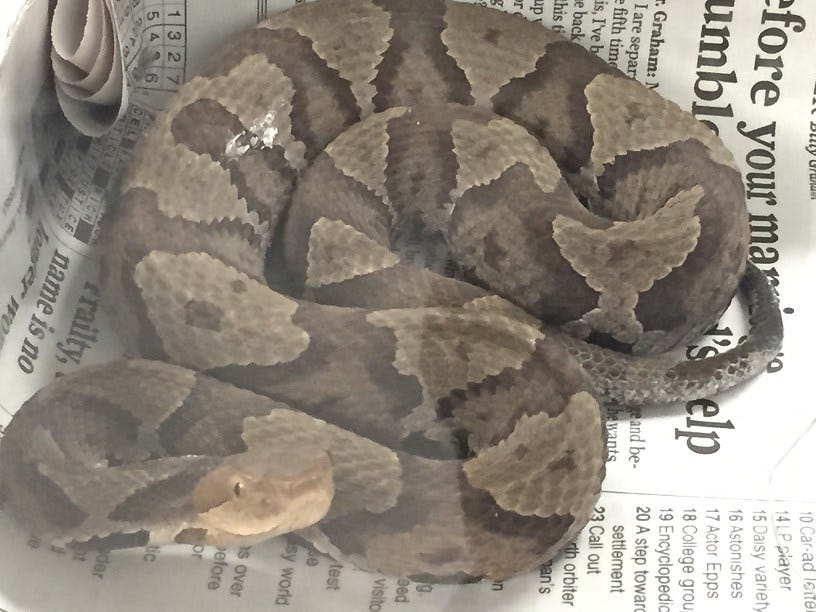 By News Staff
Reporting by Liz Tufts
ltufts@abc6.com
A Riverside man is recovering after he was bitten by a snake in his back yard, and now animal control officers are trying to find out where it came from.
62-year-old John Hunter was watering flowers outside of his home on Channing Avenue Thursday night when he noticed something wiggling around in the grass.
The snake, determined to be a "copperhead", bit him in the hand when he attempted to cover it with a bucket.
"They are not deadly as some other species, but they certainly are something to be concerned about," says Animal Control Officer, Evan Barlow.
Barlow says copperhead snakes are very uncommon for this area, "We can't really think why it should be in the area, unless someone was illegally transporting it into the state."
Copperheads are mostly found in North Carolina and are the most likely to bite. This type of snake accounts for the largest number of snake bites in the country each year.
Barlow says the man in this latest case was lucky, "They can cause fatal injuries, so it's definitely something you want to be careful with."
Small copperhead snakes are notorious for getting "everywhere" in the garden, in flower beds, in cars, porches, and decks.
Barlow's one piece of advice—leave it alone, and don't try to touch it.
It's illegal to have copperheads in Rhode Island. The Department of Environmental Management is now investigating and says they have since captured the snake. The victim of the bite is also expected to be okay.
© WLNE-TV 2015