Man celebrates turning 104 with longtime friends of Pawtuxet Valley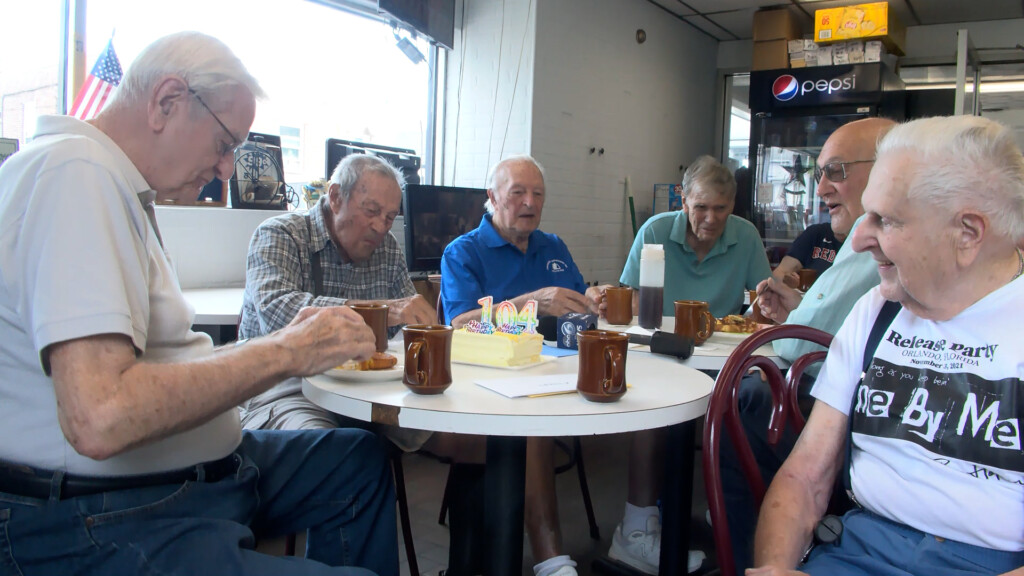 WEST WARWICK, R.I. (WLNE) — Albert DeSilva celebrated turning 104 with his best friends at their regular spot on Thursday morning.
"Between my brother and I, we have 205 years," Albert told ABC 6 News.
Albert sipped coffee next to his brother, Richard, at a table at Ray's Poly-Clean in West Warwick.
The brothers shared laughs and stories with their longtime friends and fellow World War II veterans: Bob Miksenas, 74, Norman L'Heureux, 88, Jim Lawrence, 89, and Jim Hopkins, 94.
The group grew up in the Pawtuxet Valley area.
The DeSilvas are originally from Massachusetts but went to schools in West Warwick after the family made the move.
"My family came into the Valley in about 1927, I remember when they had trolley cars," Albert said.
They get together for breakfast at Ray's every Thursday. The owners keep a framed photo of the group next to their usual table.
The tradition started after Norman discovered the spot when delivering mail on Main Street.
Albert now lives in Florida, but comes up every year to enjoy the summers in Rhode Island with friends and family.
He said the key to living a long and happy life is equally to "have good genes" and to "eat plenty of oatmeal every day."