Man charged in murder of half-sister pleads not guilty, held without bail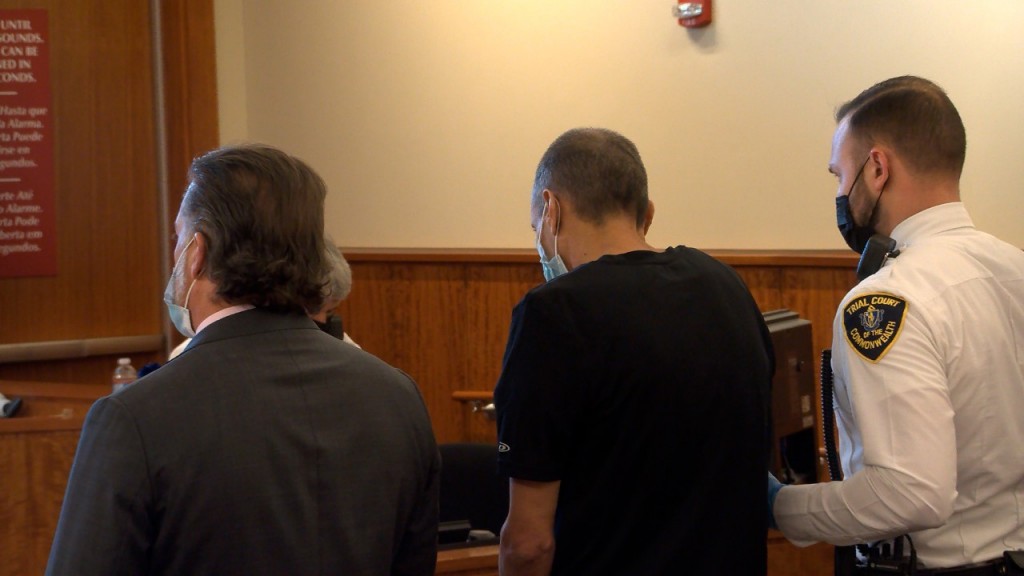 FALL RIVER, MASS. (WLNE)- A New Bedford man will remain behind bars for the previously unsolved 2001 murder of his half-sister, after being arraigned at the Fall River Justice Center on Friday.
David Reed, 53, is believed to have murdered 41-year old Rose Marie Moniz inside of her home in March 2001.
Reed struck Moniz in the head using a fire poker, conch shell, and cast iron kettle.
The Bristol County District Attorney's Office requested a DNA test of the conch shell, and testing was also done under the victim's fingernails.
The results matched a DNA sample from Reed, collected during a 2003 attempted murder.
The family told cameras that Reed served as a pallbearer at Moniz's funeral.
"How could you kill your sister and carry her to her grave? It makes me sick to my stomach," says the victim's brother, Frank Moniz.
After COVID-related issues postponed the arraignment twice last month, Reed pleaded not guilty to charges of Murder and Armed Robbery before a judge.
Reed is being held without bail, and will be back in the courtroom again in March for a pre-trial.
The victim's family says today served as a small piece of justice following Moniz's death.
"I'm happy for the family who has waited for many years and has had unanswered questions as to who killed their loved one. I hope this brings them some sense of peace and comfort," says District Attorney, Thomas Quinn.
This is a developing story, more details will be updated.