Man charged in shooting of New Bedford police detective appears in court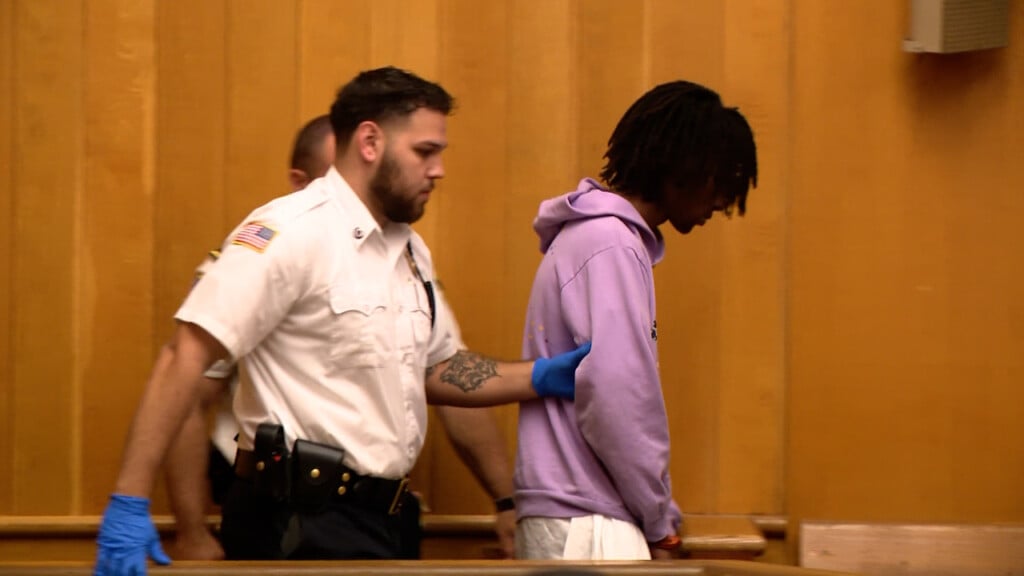 NEW BEDFORD, Mass. (WLNE) — A man arrested in connection to the shooting of an undercover New Bedford police detective was held without bail at his arraignment Monday.
Cheybane Vasconcelos-Furtado, 20, was arrested Sunday at a home on Worcester Street in New Bedford.
Detectives reported that Vasconcelos-Furtado tried to run out of the back door when officers approached the house.
The arrest came after Det. Lavar Gilbert, a veteran officer, was working undercover in an unmarked car near Rivet and Orchard streets last Monday night. Multiple shots were fired and Gilbert was struck in the face.
The shots came out of the back passenger seat of a white Honda Accord, which Vasconcelos-Furtado is accused of driving.
An attorney said in court that video surveillance footage shows Vasconcelos-Furtado driving throughout the city the night of the shooting, including the memorial for Lorenzo Gomes on Tallman Street. He noted Vasconcelos-Furtado and Gomes were related.
He said plate readers show the Honda left Massachusetts. It was later recovered in Rhode Island with its plates removed.
Gilbert was able to drive himself to a hospital. He was released from a Boston hospital on Friday.
"It will be necessary for him to return for a follow-up procedure in the near future, however, we are happy to see that he has made great progress towards recovery," said Lt. Scott Carola.
Mayor Jon Mitchell said last week that it was an "extremely close call."
The investigation remains active and ongoing as police search for more suspects involved.
Vasconcelos-Furtado's next planned court date is Aug. 25.