Man charged with OUI after vehicle flips in McDonalds drive-thru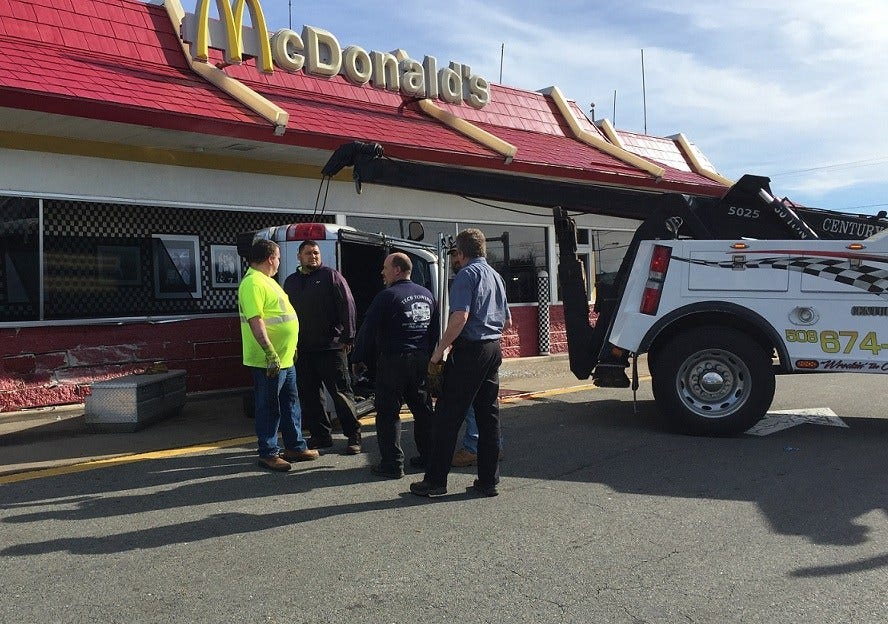 By News Staff
news@abc6.com
Police have arrested a Swansea man after his vehicle flipped over in a McDonalds drive-thru Friday afternoon.
23-year-old Andrew J. Estes was uninjured when his vehicle struck the McDonalds at the intersection of Route 6 and Route 136. Police say the vehicle's tires spun while in the drive-thru, hitting the curb before striking the building and flipping over onto its side.
Police believe Estes was operating the vehicle under the influence of alcohol at the time of the accident and was taken into custody.
Estes is charged with OUI alcohol, negligent operation of a motor vehicle, and possession over one ounce of marijuana.
© WLNE-TV 2016