Man dies after being pulled from burning truck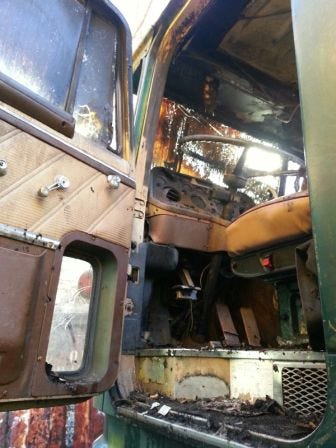 By: Dee DeQuattro
Reporting By: Melissa Randall
UPDATED
A homeless Newport man has died after being pulled from a burning truck parked outside a business.
Police say the man, 33, was trying to keep warm as temperatures dipped into the teens.
Around 11:30 p.m. on Monday night fire crews responded to a fire at Andrews Express & Storage Warehouse on Fir Street.
Firefighters discovered a truck on fire next to the building with a man inside. Deputy Fire Chief Brian Dugan said that the man was pulled from the truck and rushed to Newport Hospital where he later succumbed to his injuries.
The cause of the fire is under investigation, but is believed to be accidental.
The man has not yet been identified.
(C) WLNE-TV 2014
This story was updated after the initial report.
Follow us on Twitter @deedequattro and @MelissaARandall