Man, dog killed in Hopkinton house fire, woman critically injured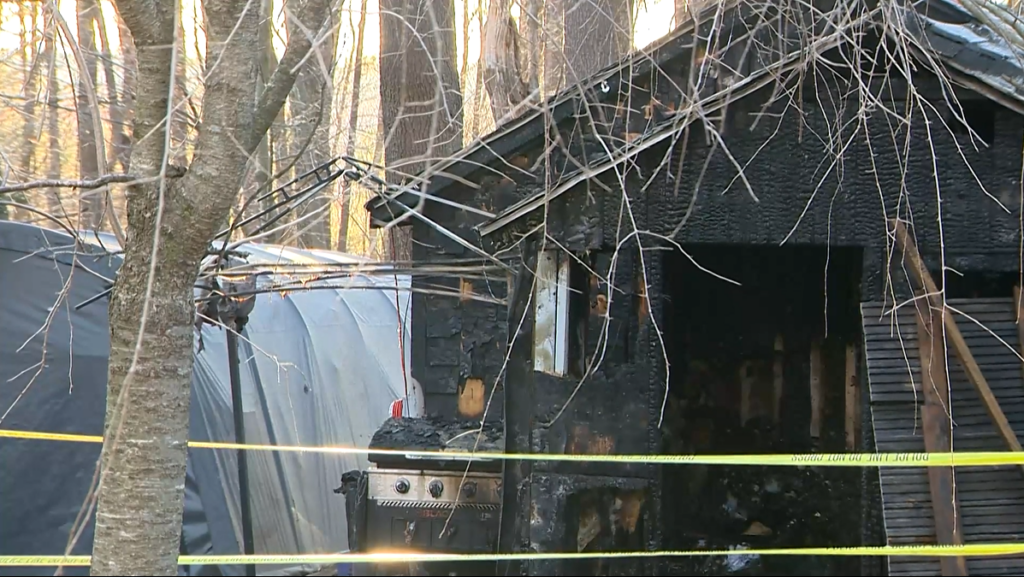 HOPKINTON, Mass. (WLNE) — A Massachusetts man is dead and his wife was seriously injured by a fire that started in their Hopkinton home, our sister-station WCVB Channel 5, Boston reports.
Hopkinton Fire Chief William Miller confirmed a dog also died in the fire.
Hopkinton dispatchers got multiple 911 calls reporting a fire in the area of 69 Hayward St. just after 1:10 a.m. Sunday morning, officials said.
First responders said they saw heavy flames coming from the home and immediately requested mutual aid, Chief Miller said.
According to the chief, an elderly man was found in a hallway and a senior woman was found in a bedroom. Both were taken from the burning home and taken to Milford Regional Medical Center.
The elderly man was pronounced dead at the hospital and the woman was later transferred to Massachusetts General Hospital in Boston where officials said she remains in critical condition.
Neighbors told WCVB NewsCenter 5 that the man and woman were a beloved and well-known couple in their community.
One neighbor said the man was a veteran and the woman was a school bus driver and that they'd lived in Hopkinton for decades.
"I was just at the coffee shop because he has coffee with a bunch of us guys at Dunkin' Donuts," Tom Smith, a friend of the couple said to our sister station.
"I said: 'I hope it wasn't near Don's house,' and somebody called one of his best friends and said: 'Yeah, it was Don and he's the one that died.' Nobody ever expected this," Smith continued.
Chief Miller said the fire was under control around 2 a.m. but the house is a total loss.
Crews said they did not hear smoke alarms when they entered the home and did not find any working smoke detectors in the house.
The cause of the fire remains under investigation by State Fire Marshal's Office and the Middlesex District Attorney's Office.
No further information was further released.