Man found guilty in Warwick murder trial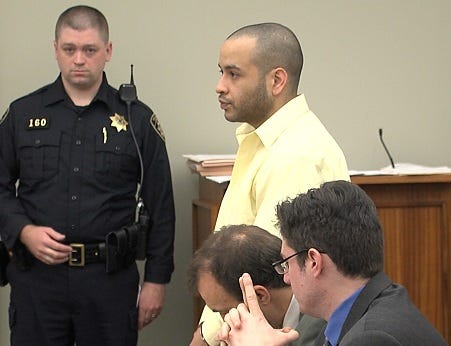 Dee DeQuattro
ddequattro@abc6.com
Emotions were high in Kent County Court room as the jury delivered a "guilty" verdict on all three counts in the murder trial of Tony Gonzalez.
The jury convicted Gonzalez of first degree murder, assault with a deadly weapon with intent to kill, and 2 counts of discharging a firearm in a crime of violence.
In January 2012 Gonzalez was accused of arriving at his ex-girlfriend Patricia Delomba's home in a jealous rage to confront her new boyfriend, Matthew Chivers but instead shot and killed Carl Cunningham Jr.
Cunningham, a friend of Delomba and Chivers, was shot 7 times.
In closing arguments on Monday morning the defense made the case that the state's witnesses including Delomba and Chivers were unreliable and untrustworthy. The defense claimed that Delomba, who identified Gonzalez as the shooter, was lying because she had it in for Gonzalez.
The state said that Delomba is not a liar and that ultimately the only person responsible for Cunningham's death is Gonzalez.