Man hit and killed by car while crossing the street in Woonsocket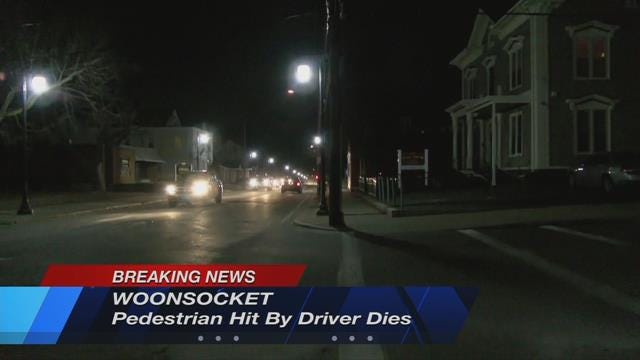 WOONSOCKET, R.I. (WLNE) – A 67-year-old man has died after being hit by a 19-year-old pizza delivery driver Thursday night.
Dennis Gilmartin, 67, of Woonsocket was transported to Landmark Medical Center Thursday but was later transferred to Rhode Island Hospital where he died on Friday, according to police.
It happened around 7 p.m. Thursday near the intersection of Hamlet Avenue and Grove Street.
Police say the teen driver who was delivering pizzas at the time did stay at the scene of the accident and was cooperative with police.
Police emphasized that Hamlet Avenue is a heavily traveled road lined with lamp posts.
Police say at this time it doesn't appear that alcohol, drugs, or distracted driving played a role in this accident.
Gilmartin didn't utilize nearby crosswalks, according to police.
The accident remains under investigation and at this time the 19-year-old driver is not being charged with any violations.