Man Hit By Truck in New Bedford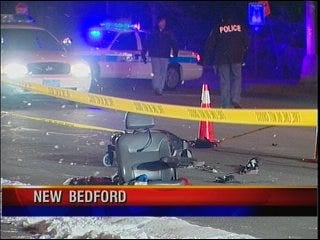 A man has been taken to a Boston hospital via medical helicopter after his motorized wheelchair was struck at the intersection of Purchase Street and Hillman Street in New Bedford.
The 85 year-old man was going south on Purchase Street when a Star Oil truck pulled out from Hillman to Purchase and struck him. The owner of Star Oil tells ABC6 that the driver, a ten-year veteran of the company, was unhurt.
Police say the man was trying to cross the intersection near, but not in, the crosswalk, and the truck driver just didn't see him. The victim was revived at the scene and taken to Mass General in Boston.
ABC6 Reporter Erica Ricci has the details from New Bedford.