Man hospitalized after being shot in chest in Pawtucket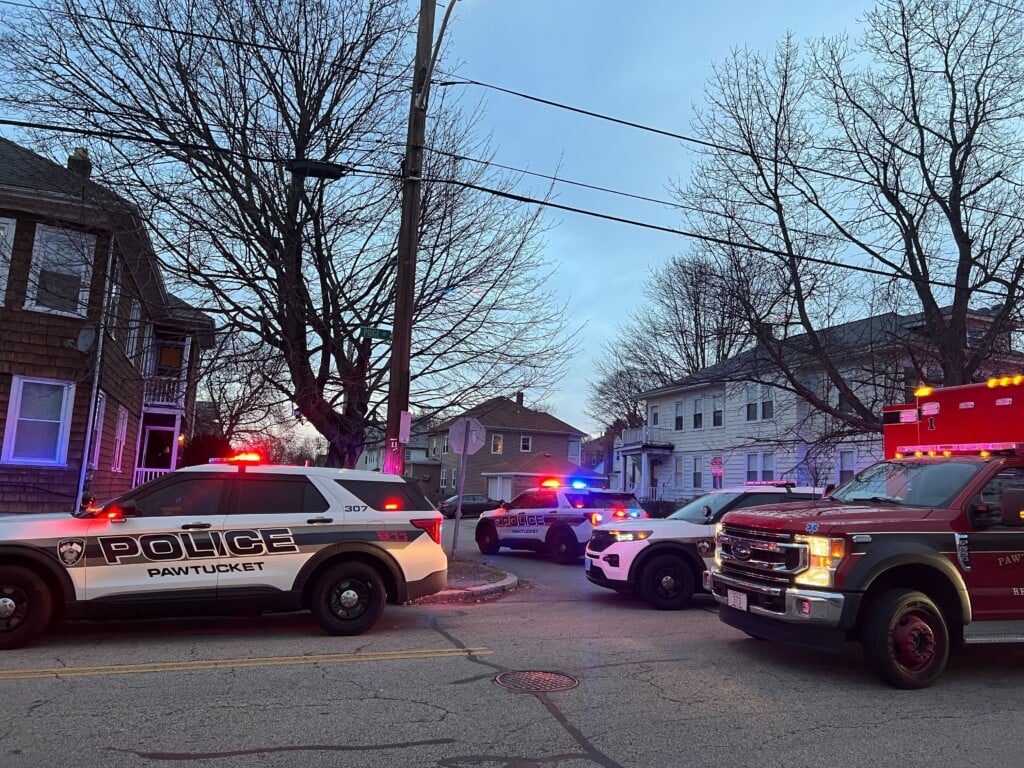 PAWTUCKET, R.I. (WLNE) — Pawtucket police said Wednesday that a man was hospitalized after being shot in the chest.
The shooting happened just before 7 a.m. at an apartment on Pidge Avenue.
The man, whose name wasn't immediately released, was taken to Rhode Island Hospital. His condition wasn't known.
Police said a person of interest was found at the shooting and taken into custody on unrelated drug charges.
Throughout the morning, ABC 6 News crews at the scene witnessed dozens of police searching the home and putting up crime scene tape. K-9s were also searching around the outside of the house, including trash barrels and police took duffel bags and shoe boxes out of the home.
"He walked out of this door, he was wearing all blue," said Aaron Brissette, who lives across the street and woke up Wednesday morning after hearing screaming. "[He] walked back around the house and went back in that way and then I went back to bed," he added.
"[I'm in] shock, because this is normally a quiet neighborhood and I would not expect any kind of violent crime to be happening here," said Christine Baumgarthuber, who also lives in the neighborhood and was surprised to see the heavy police presence while walking to work in the morning.
No further information was made available.