Man in Florida town reportedly 'pretending to be a firework' late at night ahead of holiday weekend
CNN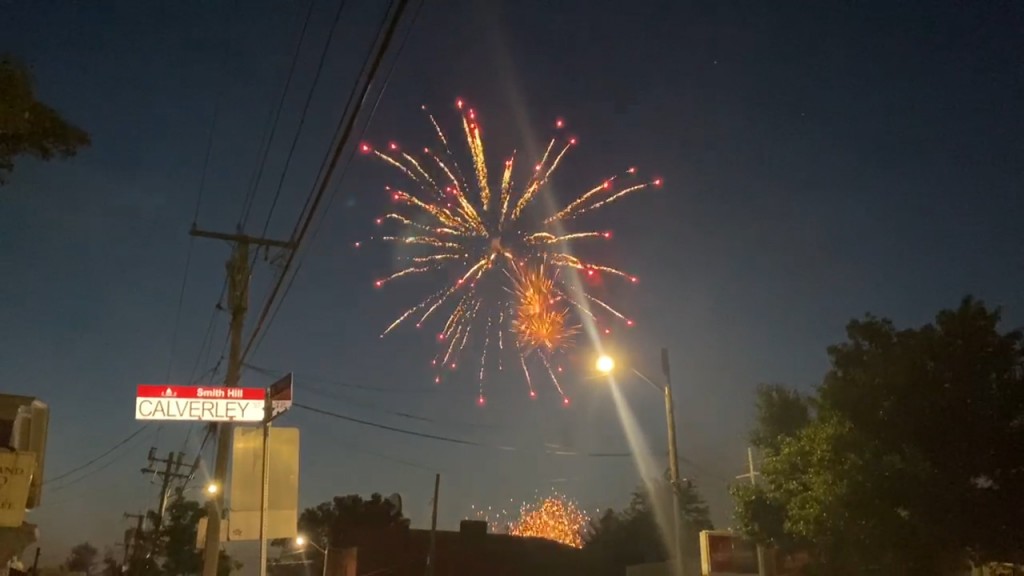 CAPE CORAL, Fla. (CNN) —Residents living in a Florida town got an early Fourth of July show when a neighbor yelled fireworks noises late into the night.
There wasn't much to see, but residents could definitely hear it.
"The dogs were barking and we go outside, and this guy is screaming. I mean, so loud," Sara Warnecke told WBBM-TV.
The man was apparently protesting others who set off fireworks a little early this year. He was caught on security footage yelling, "Boom!" "Firecracker!" and "Bottle rocket!" in the wee hours of the morning earlier this week.
"Pretending to be a firework is also going to run afoul of our noise ordinance," Phil Mullen, Master Corporal at Cape Coral Police Department, told the TV station.