Man killed after colliding with tree off I-95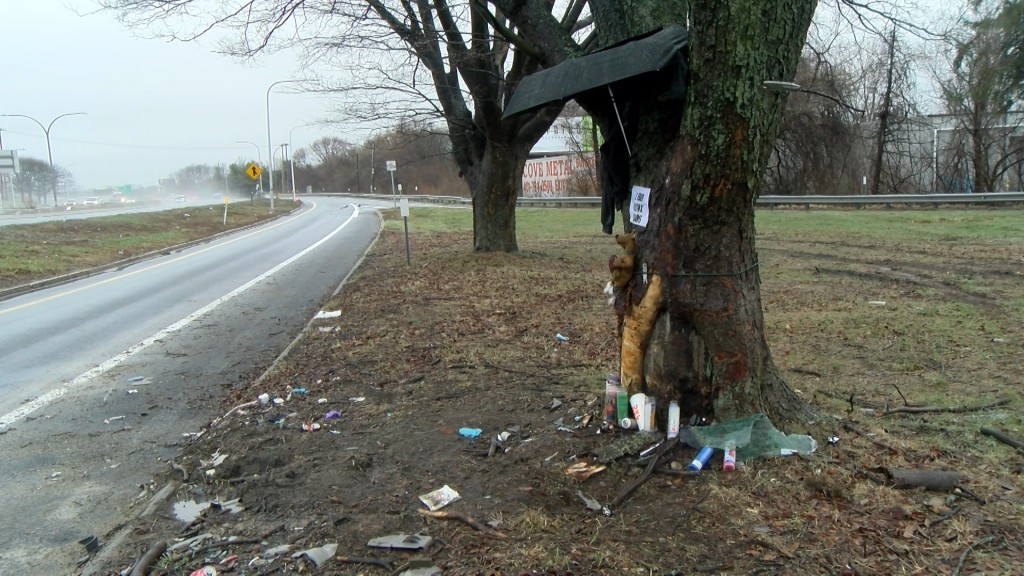 PAWTUCKET, R.I. (WLNE)- A man was killed after his car struck a tree off of I-95 Saturday in Pawtucket.
Just after 5 p.m., State troopers and Pawtucket rescue crews responded to the crash just past Exit 25B, on the ramp heading from Smithfield Avenue to I-95 North.
According to State Police, a GMC Sedona was heading on the ramp from Smithfield Avenue to I-95 North.
Just before the merge between the ramp and I-95, the Sedona drove off the road and veered left, before it entered the grass median and collided head on with a tree.
Investigators identified the driver as John Betters III, 62, of Providence.
Betters was rushed to Rhode Island Hospital where he was pronounced dead.
The accident is under investigation.